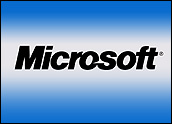 Microsoft has taken the unusual step — for Microsoft, that is — of spinning off technology developed by a research subsidiary with the aim of entering the social networking space.
The new startup is calledWallop. Its aim, according to Microsoft, is to roll out a next generation social networking application developed by Microsoft IP Ventures, a nearly one-year-old research arm of the company.
Wallop will be headed by entrepreneur Karl Jacob and funded by Bay Partners through Series A financing.
Few and Far Between
Spin-offs are few and far between in Microsoft's history. One notable example is Expedia, which it spun off in 1999. At that time, pundits wondered if the move signaled more divestitures ahead. It didn't, as it turned out, but that has not forestalled another round of speculation that additional spin-offs will follow Wallop out of IP Ventures.
Such a strategy would make sense for Microsoft, Joe Wilcox, a senior analyst at JupiterResearch, told the E-Commerce Times. IP Ventures "is new territory for Microsoft. Also, Microsoft has come to view R&D as a potential profit center."
One of the advantages to these divestitures — for end-users, at least — is that the products are not reliant on or incorporated into Windows or Office.
"By cutting these technologies free of the mother ship, they are able to develop based on their own merits and without any constraints," Wilcox noted. "I do see the need to support Windows and Office as potentially constraining some development [within Microsoft]."
IP Ventures was launched in May 2005 to push Microsoft R&D innovations into the marketplace and seed business development. This January, Microsoft expanded the program to include collaboration with governments and public sector development organizations. It has developed some 30 technologies — one of which is Wallop.
The Social Networking Space
Beyond the fact that it tapped Frog Design to develop the user interface, Microsoft has revealed scant details about Wallop's features.
Based on what he has seen of the application thus far, Wilcox said it appears that it will be addressing user behavior issues that stalled the momentum of earlier social networking systems.
Web sites like MySpace prove there is a lot of interest in socializing online, he observed. However, earlier social networking initiatives did not provide users with enough context in which to develop those relationships.
"What Wallop is trying to create is a service that introduces 'real world' visual cues about the relationships to the online community," Wilcox explained.
Wallop's application, for example, provides visual cues that identify the group a user is in, whether that group interacts with another group, and at what level of informality and trust.
In other words, Wallop will try to emulate the complex clique-based society most people have experienced — or suffered through, depending on one's point of view — in high school.
"It is the most visually oriented social networking application I have seen thus far," Wilcox said.