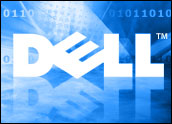 Things are looking better and better for Michael Dell's proposed US$24.4 billion leveraged buyout offer for the company he founded.
Following hard on the heels of repeated disapprovals of a competing offer from billionaire investor Carl Icahn, a special committee of Dell's board of directors announced on Monday that independent proxy advisory firm Institutional Shareholder Services has agreed that Dell shareholders should vote for Dell's proposed transaction.
"We are pleased that ISS has recommended, as we have, that Dell shareholders approve the $13.65 per share cash sale transaction," wrote the committee, which was formed to weigh the company's various financial options.
"Given the company's business challenges, intensifying competition and deteriorating industry trends, a sale at $13.65 per share in cash provides the highest value and greatest certainty of any available alternative," the committee explained.
Neither Dell nor ISS responded to our request for further details.
'A 25.5 Percent Premium'
The committee also believes that "rejection of this transaction would expose Dell and its shareholders to serious risks and uncertainties that will harm the company's business and erode shareholder value," it said.
ISS' reasoning, meanwhile, was straightforward. Essentially, it weighed the risk of accepting the offer versus the risk of rejecting the offer and found the latter outweighed the former.
Dell's offer, it concluded, "offers a 25.5 percent premium to the unaffected share price, provides certainty of value, and transfers the risk of the deteriorating PC business and the company's ongoing business transformation to the buyout group."
Dueling Offers
Icahn, who owns about 13 percent of Dell along with partner company Southeastern Asset Management, argues that the leveraged buyout offer made by Michael Dell undervalues the company.
As an alternative, Icahn has proposed keeping Dell public while offering $14 per share. Icahn and Southeastern would receive additional shares rather than cash, with both parties holding controlling interests in Dell.
The special committee, however, determined that Icahn's plan "lacks credibility" and undervalues the company.
A Potent Decision
It's generally assumed that Icahn and other opponents to the buyout will continue their public battle to win over undecided shareholders until the last moment when shareholders vote on the offer July 18.
That seems particularly likely given Icahn's well-chronicled stubborn streak, but the ISS decision is viewed as a major setback, not least because it comes as a surprise.
Many had speculated that the advisory firm would come out against Dell's offer, so this new thumbs-up is all the more potent given the gravitas ISS has with shareholders and on Wall Street.
"Michael Dell took a risk standing his ground when the board asked him to raise his $13.65 offer to get closer to Icahn's $14," Val Wright, principal of Val Wright Consulting, told the E-Commerce Times. "It may well pay off now ISS are backing his proposal."
The Speed Factor
That said, however, July 18 won't be just a popularity contest between Dell and Icahn, despite how it is sometimes portrayed in the media.
"The decision is to accept Dell's $13.65 offer at 25.5 percent premium or not," Wright explained. Any subsequent decision to accept Icahn's $14 offer instead "would require a vote at a subsequent annual meeting to replace the entire board and CEO," which would all take time.
For her part, Wright agrees with ISS' assessment.
Speed is critical in any business transformation, and "taking Dell private will allow for this in an industry that is changing rapidly," she explained. "Otherwise, the vote is for more uncertainty."
'There Is Little Buzz'
Investors, however, will likely be considering several factors, not just the specter of ongoing uncertainty.
In fact, there are probably many investors who have been disappointed that Dell has continued to trade in a tight range for nearly four and a half years, Joseph Cerra, at attorney with Forman Holt Eliades & Youngman, told the E-Commerce Times.
"Even now, there is little buzz about Dell or its products," Cerra said.
Shareholders probably don't have to worry about an imminent Dell bankruptcy, he continued.
'A Sobering Read'
"I think the real short-term risk here is that the company continues to post disappointing numbers," Cerra said. "Dell's profits were down 79 percent for the quarter, which ended May 3, which was extremely disappointing because some investors thought the launch of Windows 8 would spur PC sales."
At this point, many investors might just decide to take the offer, he predicted.
"The Institutional Shareholder Services recommendation is a sobering read," he concluded, "and could cause share price to depreciate should the shareholders turn down this offer."