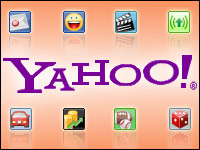 Newly hired Yahoo CEO Marissa Mayer is reportedly considering a change in business strategy for the company, beginning with a restructuring plan that would use the revenue from Yahoo's Alibaba sale for long-term investment options rather than an immediate payback to shareholders.
Yahoo announced in May it would sell half of its 40 percent stake in the Chinese Internet company in a US$7 billion deal. At the time, interim CEO Ross Levinsohn indicated that much of the $4 billion the company would make after taxes would go back to shareholders.
An SEC filing from Thursday, however, indicates that Mayer may be exploring different long-term options for the cash, including growth and acquisitions that could spur innovation and lift Yahoo's stock value.
Yahoo did not respond to our request for further details.
Investor Concern
The market reacted negatively to the news. Yahoo's stock slumped more than 3 percent in after-hours trading on Thursday and continued its downward trend into Friday afternoon. Investors had originally cheered the company's plan to reward its shareholders. Yahoo has struggled to keep up with rising online growth in areas such as search and social networking.
Recently, shareholders have had to deal with a fluctuating stock and the unpredictability that comes with executive turnover, making their negative reaction to the company's announcement somewhat understandable, said Brian Wieser, analyst at Pivotal Research Group.
"In the context of Levinsohn's stewardship of the company, the return of capital associated with the Alibaba deal was highly appropriate, both because of the nature of Yahoo, the operating company, under Levinsohn was most likely going to be more of what we already saw in Yahoo, if perhaps an incrementally better version of it when contrasted with the prior regimes," he told the E-Commerce Times. "In that context, a value focus for the company and the stock was highly appropriate."
But that doesn't mean that investors should close their eyes to the possibility of significant growth that could come with a greater emphasis on acquisitions and innovations, said Wieser.
"With Mayer's appointment as CEO and with reports that have subsequently emerged, Yahoo has been signaling its preference to pursue growth and improve its core product offerings rather than to generate cash or profits as a first priority," he said.
Take It or Leave It
That's a refreshing outlook for a company with an established global Internet presence like Yahoo, said Trip Chowdhry, senior analyst for Global Equities Research.
"Investors should learn from past experiences and know that promises and investments are not very predictable," he told the E-Commerce Times. "The worst thing that could happen to Yahoo is to have a 5 percent appreciation in stock because of a payback and then continue to struggle."
Instead, Mayer's focus on creating new markets — even beyond search and social media — could help the stock have an appreciation of 200 or 300 percent rather than just a boost from a one-time cash influx, said Chowdhry.
"The company needs a reinvention that could take five or even 10 years, but Mayer is addressing that the company can have a bigger and bolder turnaround by reinvesting in hiring and in innovation. Yahoo is still a global brand and it can have the resources to have an even bigger turnaround than Apple once did, as long as it can have an executive take it there" he said.
If investors can't get behind that spirit of larger growth for the Internet company, said Chowdhry, they can put their money elsewhere. That's a bold statement for a newly hired CEO to make, said Chowdhry, but if there has ever been a time for a Yahoo executive to make it, it's now.
"No one is telling these people they can't put their money in Proctor & Gamble or other stable stocks," he said. "But technology is not about playing it safe, especially when you're a company that has struggled for the past eight years. Yahoo needs to take risks, and this could be its chance."