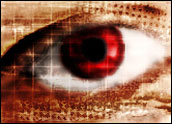 Top mobile app providers like Apple and Google have sided with California Attorney General Kamala D. Harris to increase privacy protections on mobile apps by providing consumers with more information about the personal data the apps collect.
The effort was spearheaded by the California AG in an effort to crack down on apps that access and use personal consumer information such as the user's contacts list without notification or consent.
As few as 5 percent of all mobile apps have a privacy policy, according to the AG, a statistic her office hopes to change. The agreement between major mobile app platforms and the state brings apps under the protections outlined in California Online Privacy Protection Act.
Six major app platforms agreed to the mandate. Under the agreement, Amazon, Apple, Google, HP, Microsoft and Research In Motion committed to making sure their app stores provide the text of an app's privacy policy or a link to it. The policy must contain information about what data the app plans to access and use in any way.
Harris didn't announce a date by which the changes must be made, but she said that in six months she would be checking in to gauge progress. If developers fail to comply to the mandate, she warned, they could be sued under California's Unfair Competition Law and/or the False Advertising Law. Possible penalties could be as great as US$5,000 per use.
California's Clamping Down
The agreement will technically only be valid in California; however, the virtual nature of app marketplaces means the law will have a practical effect on app marketplaces as a whole, regardless of where the app is downloaded or where the developer creates it.
"California has always been kind of a leader in these privacy areas, and given the size and strength of California, you can't exactly say that this isn't going to take effect across state lines," Marc Roth, partner in the advertising, marketing and media division of Manatt, Phelps & Phillips, told the E-Commerce Times.
The size and scope of what Harris is trying to accomplish with the effort is also evident in the companies she targeted. Rather than try to go after all mobile app developers, or only ones working in California, Harris went straight to the tech giants that provide the app platforms.
Those platforms are responsible for educating developers about how to make their apps compliant to California's law. According to the agreement, they should also give consumers tools to report apps that aren't playing by the rules.
"The state went right to the hosts, to the Apples and Googles and HPs. They're saying that these companies need to take responsibility for what gets sold in their stores, and she's going to come back and check in to challenge how they're doing and hold them accountable," said Roth.
Increasing Privacy Concerns
Consumer outrage over apps that track users and snoop on personal information like contacts lists have been the subject of complaints from privacy and transparency advocates.
Last week, an FTC report came out stating that apps designed for kids lacked sufficient privacy policies. The report also stated that most of the top downloaded apps provided little information about how it used consumer data. Sen. Al Franken (D-Minn.) issued a similar privacy bill in May regarding mobile app privacy.
Earlier this month, the social network Path was shown to be uploading the contacts lists of users who'd downloaded its mobile app. Once outed, the company agreed to stop the practice and delete the contact information it had been storing.
However, policymakers aren't as concerned with stopping apps from using location tracking or accessing contact lists as they are with makig sure the consumer understands what kind of data an app can have once its downloaded.
On Wednesday, the White House issued a set of guidelines concerning online privacy in general. One stipulation was that consumers should be able to give or deny Internet companies the permission to use and share their information.
"As consumers have thrust themselves deep into the wilds of mobile apps, they have done so with an 'ignorance is bliss' attitude. Each violation of trust that hits the mainstream press reduces that trust with the same emotion that consumers have for browser pop-ups and e-mail spam," Bob Egan, vice president of mobile strategy at Mobiquity and analyst at GigaOM Pro, told the E-Commerce Times.