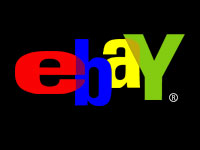 L'Oreal has begun legal action against eBay in four European countries for the online auction site's alleged role in allowing the sale of counterfeit cosmetics and perfumes.
As of press time, eBay had received writs from L'Oreal in England, Belgium, France and Germany, Nichola Sharpe, an eBay company spokesperson, told the E-Commerce Times. Other media reports mentioned the possibility that Spain would be involved as well.
L'Oreal estimates that counterfeit sales via eBay have resulted in a loss of several million dollars from its business, according to French newspaper Liberation.
Officials from L'Oreal could not be reached for comment.
'Disappointed' Over the Suit
L'Oreal's move echoes similar action against eBay recently by Tiffany & Co. in 2004 and by French luxury goods firm LVMH Moet Hennessy Louis Vuitton a year ago, both complaining about sales of counterfeit goods on the site.
eBay expressed dismay at L'Oreal's action and said it would fight the case.
"We are disappointed L'Oreal has filed a lawsuit against eBay, given that we have been actively supporting their brand protection efforts," eBay said. "As a responsible company that works with more than 18,000 rights owners, we will continue to act on their reports.
"We regret that we find ourselves caught in the cross-fire between L'Oreal and a small number of individuals who are alleged to have infringed L'Oreal's trademarks," eBay added. "We do not wish or intend to take sides, but we will fight the legal action because we believe L'Oreal's claims against eBay are without merit."
A Joint Effort
The key to success in fighting counterfeiting is cooperation, not litigation, Sharpe stressed.
"Lawsuits against marketplaces are not the solution to the counterfeit problem," she said. "The only ones benefiting from litigation are counterfeiters, because valuable time and money is being spent in courtrooms rather than stopping counterfeiters from producing the goods.
"Counterfeiting is not just an Internet problem, it is a widespread global issue that takes a toll on legitimate businesses online and offline," Sharpe added. "Cooperation between rights owners, channels of distribution, industry associations and law enforcement can effectively stop counterfeits."
Brand Protection Tools
L'Oreal and eBay had been discussing the counterfeit problem since May, according to media reports, but Sharpe declined to comment on that aspect of the situation.
"As this is pending litigation, we cannot go into particular details regarding L'Oreal," she said.
eBay does offer a tool on its site to help companies protect their brands, she noted.
"We have requested L'Oreal use the eBay VeRO (Verified Rights Owner) tools to facilitate their brand protection efforts. It is unfortunate that unlike the other 18,000 other rights owners who use VeRO, L'Oreal does not," Sharpe added. "However, we have been and will continue to take action on any items reported to us through other means by L'Oreal."
Multinational Risks
"This is an interesting case," Sean Kane, an attorney with Drakeford & Kane, told the E-Commerce Times. As the Web has expanded over the years, much study has been done on the many issues, jurisdictional and otherwise, that come up for companies doing business in multiple countries, he said.
Companies that cross national lines need to grapple not just with laws that can vary significantly from country to country, but also with cultural differences that can affect a business's operations, he said. Google is a case in point, having been forced to censor its content in China, for example, Kane noted.
"When a company is doing business in any country, it needs to comply with that country's laws," he added. In fact, "some Web sites won't do business in certain countries to avoid running into any potential problems with the laws of those jurisdictions."
The main best practice for international companies like San Jose, Calif.-based eBay are "to always have someone on the ground in the area who can advise you not just on specific legal requirements but also cultural ones," Kane concluded. "There has to be a liaison between the legal issues and the business."