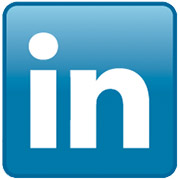 LinkedIn, the go-to social network for professionals, is opening its tent wider to include young people aspiring toward a career — namely, budding college students and high school students with an eye on higher education.
Specifically, the social network on Monday debuted University Pages, a section dedicated to this new group of users.
"We will be making LinkedIn available to high school students, who can use LinkedIn to explore schools worldwide, greatly expand their understanding of the careers available and get a head start on building a network of family and friends to help guide them at every milestone," said Christina Allen, director of product management for the site.
Starting on Sept. 12, the new University Pages section will let prospective students see how many of a school's graduates are on LinkedIn and the main fields in which they work. Alumni employers are also listed. In addition, a graph shows users their connections to alumni.
A LinkedIn spokesperson was not immediately available to comment for this story.
'Makes Perfect Sense'
It is difficult to find anyone who dismisses the page as a wrong move or inconsequential. Students, concerned about making the right college choice and then finding a job once their schooling is complete, will likely flock to the site.
Meanwhile, LinkedIn will add steadily to its user base as each passing year introduces a new class of networked young professionals to its network.
In short, most of the pieces are in place for its success, Paul Levinson, professor of communication and media studies at Fordham University, told the E-Commerce Times.
"LinkedIn already has a solid niche as the most professional network, of greatest benefit to job seekers," Levinson explained. "High school students deciding where to go to college are making the same kinds of important choices about their careers as students. LinkedIn as a resource for this makes perfect sense."
Such students will almost surely go on to use the site when they graduate because they will have laid the groundwork for their business social network while in college, Bill Corbett, Jr., president of Corbett Public Relations, told the E-Commerce Times.
"In today's competitive market for jobs and career advancement, those who use LinkedIn before, during and after college have a distinct advantage," Corbett explained. "Those who have many connections and have built a reputation online will fare far better than those who do not."
'A Really Effective Approach'
LinkedIn, for its part, will have the advantage of wooing new generations of users earlier and earlier.
"LinkedIn's announcement is clearly a targeted effort to get people introduced to the site earlier," Dan Roche, vice president of marketing at TalkPoint, told the E-Commerce Times.
"I think it's a really effective approach to introduce users to LinkedIn via a 'soft' sell," Roche added.
It's similar, in fact, to how Yelp.com functions, he noted, in that both sites want their users to make happy, educated decisions, but they don't necessarily care what decisions they make.
"You have an independent party that hosts an environment for providers to create their own pages loaded with information," Roche explained. "Individual users are able to come in and offer complimentary or other types of comments and reviews, allowing consumers to make their own decisions."
'More for the Parent'
Meanwhile, parents of these prospective students are bound to be active on University Pages as well, suggested Mike Poller of Poller & Jordan Advertising — perhaps even more so than the students themselves.
"Universities have two audiences: the parent and the child," Poller told the E-Commerce Times. "The prospective student chooses school based on academic and social offerings, among others. The parent often has veto power and often pays for the university choice."
Poller has two kids in college, he said, but neither of them has a LinkedIn profile, while he is "all over" the site.
"I see University Pages as a way for colleges to reassure me, the paying parent, that the school is legitimate, up-to-date, involved and so on," he explained.
In fact, Poller concluded, LinkedIn University Pages are probably "more for the parent than the student."