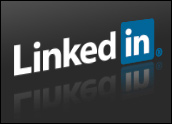 LinkedIn responded over the weekend to claims in a class action lawsuit filed against it, maintaining that it does not break into users' email accounts and insisting that it asks for permission before using information from anyone's email accounts.
Four LinkedIn users filed the suit, claiming it had appropriated their identities to send promotional emails to non-users. The lawsuit also claims that LinkedIn accessed users' emails by pretending to be them, and that it downloaded the contact information of their email connections without their permission.
The suit asks that LinkedIn stop the offending practices and return to the users any revenue that it generated by using their identities for marketing purposes.
On the Defensive
The claims are false accusations, LinkedIn said in a blog post, denying that it pretends to be a user in order to gain access to an email account.
As part of the membership sign-up process, LinkedIn asks users for permission to access their email accounts in order to help them identify possible connections on the site. However, it sends LinkedIn invitations to email connections only with the permission of the user, the company maintained.
Its core value is "members first," and it strives to be transparent in its interactions, LinkedIn emphasized.
Neither LinkedIn nor the attorneys representing the class responded to our requests for further details.
Threat Level
So far, it doesn't look as though LinkedIn is up against a threatening suit, said Internet marketing expert Brian Carter.
"This is a really strange lawsuit, and I have to assume it comes down to people clicking 'OK' on things they didn't really understand," he told the E-Commerce Times.
LinkedIn has carved out a niche for itself in the social networking space by catering to individuals looking to connect on a professional level, and it's unlikely that it will be taken down by a class action suit — especially in an era where other consumer tech companies have been called out for more egregious privacy violations, said Trip Chowdhry, senior analyst for Global Equities Research.
"We've seen tech companies go up against authorities for what kind of information they're using, and we've seen Facebook having to backtrack with their policies many times before," he told the E-Commerce Times. "There might be a little bit or even a lot of outrage — but in the end, consumers don't go running. LinkedIn users are happy where they are, and even if they tried, they can't get that service anywhere else."
Upping Education
The lawsuit does raise questions about how Internet companies convey information to their consumers, though, Carter noted.
"There's little or no effort made by online companies to be sure that people have understood what they're agreeing to," he added. "These days, people often click 'OK' without reading everything."
As consumer Internet companies increasingly ask permission to access user locations, email accounts and other digital data, it might be more productive for lawmakers to focus on enforcing consumer education rather than to pursue regulation of tech policies, said Carter. "The law should require companies to do a better job of educating people on what they're agreeing to in more digestible ways."