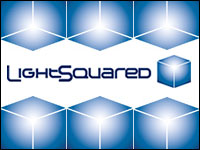 Tests conducted by the U.S. Air Force Space Command found that LightSquared's 4G wireless service does indeed interfere with GPS devices, as some critics have claimed.
However, the company's executives have refused to accept the test results, calling them bogus.
The process used to test GPS devices on behalf of the Space-Based Positioning, Navigation, and Timing Executive Committee, or PNT EXCOM, was rigged by manufacturers of GPS receivers and the government, LightSquared asserted. PNT EXCOM advises U.S. government agencies on GPS matters.
A Request and an Explanation
LightSquared has asked the National Telecommunications and Information Administration to re-evaluate this round of testing.
The company has also called on the Federal Communications Commission and NTIA to conduct the second round of tests on high-precision devices at an independent laboratory.
The round of testing that the U.S. Air Force's Space Command conducted was shrouded in secrecy, LightSquared maintained, and the GPS manufacturers cherry-picked the devices without any independent oversight authority in place or input from LightSquared.
Finally, the testing protocol deliberately focused on obsolete and niche market devices that were least able to withstand potential interference, according to LightSquared, including many discontinued devices with poor or no filters.
In short, the testing standard did not reflect reality, the company said.
LightSquared declined to provide further details.
Intense Pressure
LightSquared was under intense pressure with this round of tests. GSP vendors have been stepping up their complaints that the network interferes with their devices. Meanwhile, partner telecom companies, such as Sprint, are showing signs of losing faith in LightSquared's initial promise.
An agreement enabling LightSquared to use Sprint Nextel's Network Vision infrastructure, for example, was to have expired at the end of last year if the FCC did not grant approval for the network. Sprint extended that agreement at the beginning of this year — but only for one month.
High Hopes
Hopes for LightSquared were indeed high at one time, independent telecom analyst Jeff Kagan told the E-Commerce Times.
"It was based on a brilliant idea, and it would have solved the nation's growing wireless data spectrum shortage if it had panned out — offering spectrum and related services to a wide variety of companies, not just AT&T and Verizon," he said.
The dwindling level of available spectrum is a crisis in the making for the U.S., as heavily dependent on wireless as it has become, he added.
Government Claims
"But now we have government officials saying it is a problem, that the interference with GPS is real," observed Kagan — and whether it's true, he didn't care to guess.
"We have heard of the government doing things like this, steamrolling a company, maybe 20 or 30 years ago," he recalled. "It doesn't seem likely it could happen now with the Internet and how quickly information spreads."
That said, what LightSquared has had to go through has been "the most confusing process I have ever seen," Kagan added. "Whether there is a real problem or it is just a political one, I really don't know."
The Federal Communications Commission did not respond to our request to comment for this story.
'Petulant Kid in a Schoolyard'
LightSquared's claims of a fraudulent testing process haven't gained any sympathy from Jonathan L. Kramer, founding attorney of Kramer Telecom Law Firm.
The company is behaving like "a petulant kid in the school yard who loses at a game and then claims everyone else cheated," he told the E-Commerce Times.
"If there was a legitimate concern about the testing process, then the time to raise that issue was before the testing is done — not afterwards when you don't get the result you are looking for," argued Kramer. "The bottom line is a lot of smart people on both sides of the issue have been involved in the process, and any legitimate concerns should have been identified, discussed and resolved a long time ago."