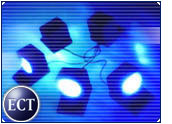 Level 3 Communications (Nasdaq: LVLT) rose US$1 to 16.49 in Thursday morning trading after announcing a contract with France Telecom (NYSE: FTE) and a set of three agreements in Asia.
Level 3, a Broomfield, Colorado-based communications services company, saidthe French phone company will lease broadband transport capacity to bolsterits North American service.
The circuit will run from New York to California, quadrupling FranceTelecom's broadband transport capacity and enabling it to maintain qualityservice while it constructs its North American backbone network, Level 3said.
The company did not disclose the financial terms of the agreement.
Last October, France Telecom purchased fiber and related services from Level3 in a deal valued at more than $100 million.
Also Thursday, Level 3 said its Hong Kong subsidiary signed agreements withChina Unicom, Accelia, GlobalNet Telecommunications and Produce on Demandcovering Internet access service in Asia. Financial terms of the deals werenot provided.
Weichou Su, vice president of Level 3 operations in greater China, said thedeals are with "some of Asia's key communications-intensive companies."
"Our aim is to work closely together with these companies to help reducetheir costs and in turn enable them to offer new innovative services totheir customers," Su said.
Level 3 said its North Asia undersea cable system will connect key marketsin Japan, Hong Kong, Taiwan and Korea. It will also link to the Japan-U.S.cable network. The first section of the North Asia cable, connecting HongKong to Japan, is scheduled to begin operating in the second quarter, thecompany said.