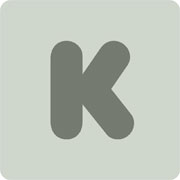 Kickstarter on Wednesday released a breakdown of its successful 2013. Three million backers pledged US$480 million to help finance 19,911 projects.
The company saw plenty of repeat backers: 807,733 people pledged to more than one project; 81,090 backed more than 10; and 975 people donated to more than 100 campaigns.
Funds came from around the world. The site accepted donations from 214 countries on all seven continents.
Project Pearls
Kickstarter highlighted some of its most buzzed-about projects, including the Veronica Mars movie — the third highest-funded project in Kickstarter history. More than 87,000 backers, the most in Kickstarter history, chipped in to help fund a film based on the cult TV show. The project, which eventually earned $5,702,153, also was notable for reaching $2 million faster than any other project.
Kickstarter backers funded the creation of an emoji translation for the literary classic Moby Dick; toys geared toward getting girls interested in engineering; and a line of canes decorated by an 89-year-old grandmother.
2013 was also the year the Pebble smartwatch, one of Kickstarter's more famous projects, shipped to more than 300,000 consumers worldwide.
Leader of the Pack
Though Kickstarter has competition — notably from Indigogo — it is the clear leader of the crowdfunding pack, said Ronald Kleverlaan, consultant and speaker on crowdfunding.
"The most interesting of the results are for sure the main results, with almost half a billion dollars raised by 3 million backers, but also the growth in recurring backers," he told the E-Commerce Times. "This means that because of the strong network effect, it will be very difficult for competitors to win new backers from Kickstarter in their specific market."
Still, sustaining that backer enthusiasm and overall growth will be one of Kickstarter's biggest challenges going forward, said Daryl Montgomery, investment consultant and author currently working on book on crowdfunding.
"The 2013 numbers indicate that Kickstarter's growth has slowed considerably," he noted.
"Slowing itself is not surprising, because the 2012 growth rates were unsustainably high. The amount pledged to projects was up 221 percent in 2012, but only 50 percent in 2013," Montgomery noted told the E-Commerce Times.
"That is still very high and an impressive growth rate. However, the number of projects funded was up 53 percent in 2012, but only 10 percent in 2013," he pointed out. "Ten percent would be a good growth rate in a mature product category, but not for a new, innovative one like crowdfunding."
Competition Could Heat Up
Kickstarter's competitors could emerge from outside the already established crowdfunding platforms, said Robert Hoskins, director of crowdfunding media relations at Front Page Public Relations. It would be relatively easy for a large media company that has a background in business-to-business marketing and a devoted reader base to launch a crowdfunding platform.
The company's tools could provide campaigns not just with a platform to raise funds, but with targeted marketing expertise — for instance, a sports website could launch a crowdfunding platform to help people with ideas for high-tech sporting goods make their dreams a reality, Hoskinds suggested.
"Most crowdfunding campaigns that fail do it because there was poor planning involved. Campaigns don't understand that this is essentially a product launch, and don't have a business plan or realize what they should be spending in order to market their ideas," he told the E-Commerce Times.
"Kickstarter has the Web traffic, but it doesn't provide that kind of assistance to campaigns," noted Hoskinds. "If a company could come along and provide services that would help campaign managers be successful, it would be a huge competitor."