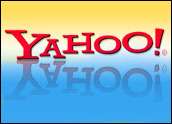 Microsoft needs to come up with a better offer if it hopes to win Yahoo's acceptance of its unsolicited takeover bid, Yahoo's second-largest shareholder said on Sunday.
"It has been reported that Microsoft has been discussing a combination with Yahoo for well over a year, and that it had been prepared to pay over (US)$40 per share previously," wrote Bill Miller, chairman and CEO of Legg Mason Capital Management, in a Feb. 10 commentary. "Our own valuation work puts the value of Yahoo in the range of those reported numbers, and we think Microsoft will need to enhance its offer if it wants to complete a deal."
The commentary from Legg Mason, which owns more than 80 million Yahoo shares, came a day before Yahoo's Monday announcement that it would reject Microsoft's offer of $31 per share, made on Feb. 1. Nevertheless, it echoes widely circulating speculation that Yahoo may be open to the right offer. It also provides some insight into the proposed deal.
'Full and Fair Proposal'
When Yahoo rejected Microsoft's $44.6 billion offer on Monday, CEO Jerry Yang also made the case that Microsoft had undervalued the company, despite the fact that the offered $31 per share represented a 60 percent premium over where Yahoo's shares had been trading previously, which was in the vicinity of $19.
Microsoft responded later on Monday by defending its offer, calling it a "full and fair proposal."
In the interim, reports have emerged that Yahoo may be considering merger talks with AOL, among other potential suitors. A group of Yahoo shareholders calling themselves "Yahoo Plan B," meanwhile, have said they are willing to sell their shares to the highest bidder.
'A Strategic Imperative'
Legg Mason has spoken both with Yang and with Steve Ballmer, Microsoft's CEO, since the offer was made, Miller noted. "We think this deal is a strategic imperative for Microsoft, and that Yahoo is in a tough spot if it wishes to remain independent," he added.
Although Yahoo shares have been trading at a four-year low, the company "is a uniquely valuable asset, and we expect Microsoft will do what it takes to acquire it," he added.
Miller could not be reached for further comment.
Pushing $40
Whether Microsoft is willing to offer $40 per share, however, remains to be seen.
"Going up to $40 will be tough," Rob Enderle, president and principal analyst with the Enderle Group, told the E-Commerce Times. "Microsoft's offer was already 60 percent higher than Yahoo's trading price, so that will be really hard for Microsoft to justify."
More likely, Enderle added, is that the two companies will ultimately settle on a price somewhere between $31 and $40 per share.
AOL is not likely to be a viable alternative, Enderle asserted, and "would probably move [Yahoo] in the wrong direction." News Corp., however, has also reportedly been named as another possibility, he added. "If it stepped in with some cash, it would certainly be strong enough to hold off Microsoft," he said.
Two Scenarios
Yahoo needs to decide what it really wants, Charles King, principal analyst at Pund-IT, told the E-Commerce Times.
"What's particularly fascinating to me is that there seem to be two scenarios running side by side," King noted. "One is we've got Yang saying that 'little Yahoo' wishes to run free, and any kind of takeover offer is inappropriate."
On the other side, meanwhile, is Miller saying the company will require a higher offer.
"The two approaches are not uncomplementary, but I think Yahoo needs to figure out what it wants to do," King said. "Do they really want to maintain their independence, or do they want to swoon like a melodrama heroine to maximize the price paid?"
Breaking Hearts
There will come a point where "the company could shoot itself in the foot by acting at cross purposes," he added.
Ultimately, the harsh truth is that buyers and sellers rarely agree on valuation, at least initially, King pointed out.
"From a purely practical perspective, an object is not worth what you think it is — it's worth what someone will pay for it," King concluded. "That's an issue that breaks hearts every day, and it may be breaking some hearts over at Yahoo right now."