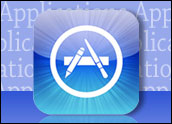 A federal judge this week granted Amazon's request to throw out one claim in Apple's lawsuit against it — namely the allegation that Amazon engaged in false advertising by using the term "Appstore" for its slew of Android-based online offerings.
Other claims Apple is alleging against Amazon, including one for trademark infringement, are going forward in the trial taking place in Oakland, Calif.
Who Gets to Use 'App Store'?
Apple filed its suit in 2011, claiming the trademark "App Store" for its own, when it became clear that Amazon's play in the tablet space would extend beyond Kindle e-reader devices. Apple had applied to register the "App Store" term with the U.S. Patent and Trademark office in 2008.
Other competitors, including Microsoft, have opposed the registration, which is still pending.
Amazon argued that "app store" has become so commonplace that it is now a generic term. It pointed to past references CEO Tim Cook and former CEO Steve Jobs made when discussing rivals' app stores.
The claim that U.S. District Judge Phyllis Hamilton dismissed had to do with Apple's contention that Amazon was misleading customers into thinking that they were going to Apple's App Store and not Amazon's Appstore. The judge found no evidence that Amazon misled customers.
In the Long Run
Clearly, the judge handed Amazon a win by granting its motion for partial summary judgment, Erik M. Pelton of Erik M. Pelton & Associates told the E-Commerce Times. However, it is not a very significant win.
"Basically, the heart of the matter are the trademark issues, and those weren't a part of this motion or ruling at all," he said. "All this ruling really did was clear away the clutter of a few distracting issues from what will be the main event."
The ruling agreed with Amazon that the claim of "false advertising" contained no facts different from Apple's trademark claims and thus was superfluous, he explained.
"The court found that Apple produced no evidence of any false statement by Amazon in Amazon's use of 'Appstore,'" he said.
Still, "Apple's loss of this motion may foreshadow a decision on the trademark claims," Pelton added, "as the court hinted that 'app store' is a common phrase and may not be recognized by consumers as solely identifying Apple's online marketplace for mobile software applications."
An Agreement Ahead
This ruling may become more significant if it spurs Amazon and Apple to come to an agreement instead of heading to court, Pelton suggested.
For example Amazon could recognize Apple's rights in "App Store" and modify slightly its own use of "Appstore" in exchange for Apple dropping its objections.
On the other hand, Apple could decide to fight every battle in this particular war and appeal the judge's decision, said Pelton.
Uphill Battle
Apple is taking an aggressive position with its contention that "App Store" is a protected mark, and the company will likely face an uphill battle to win its case, Peter Toren, an attorney with Weisbrod Matteis & Copley, told the E-Commerce Times.
The judge will ultimately decide "app store" is a generic mark, he predicted.
"We are taking about 'applications' and a 'store.' At best it could be considered a descriptive mark," Toren said. In that case, Apple's rights would depend on how long it had been using the term.
The fact that Apple has a trademark pending at the PTO will not help it much, according to Toren.
"You acquire a trademark through use," he pointed out, "and while registration with the PTO does grant nationwide protection, registration would be a minor consideration as long as it is still pending."