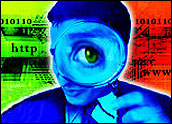 JCPenney's search results on Google have been on a strange trajectory over the past few months. For weeks before the holiday shopping season, just about every related search term — from "bedding" to "dresses" — would include the retailer among the top listings. Then, within the last few days, there was an abrupt about-face, with its positioning dropping sharply.
This journey is not so strange, though, in light of this weekend's publication of an investigative report on JCPenney's Google rankings on The New York Times.
Essentially, the Times found, JCPenney's search rankings were elevated via so-called black hat search techniques — that is, paid search links and other unsavory practices that unnaturally elevate a ranking in organic search, which Google forbids. When an offender is caught, it usually is banned from Google's search rankings altogether.
Many Questions, Hot Denials
In this case, however, it appears that JCPenney is not receiving the full range of sanctions normally visited upon an offender, as it is still is included in the search rankings.
This episode opens the door to several questions, starting with why Google didn't catch JCPenney — or whomever might have been working on its behalf — sooner? More to the point, why didn't it ban the retailer from its search results once it did catch on?
Google did not respond by press time to the E-Commerce Times' request for comment, but the Times reported that Google disavowed the tactics JCPenney purportedly used, and denied the suggestion that there was a link between its huge ad spend and its placement on the Google search engine rankings.
JCPenney denied any complicity in the reported gaming of the rankings in a statement emailed to the E-Commerce Times echoing its denial in the NYT article.
Of note, says JCPenney VP of Corporate Communications Darcie M. Brossart, is the fact that the search company the Times recruited to help it make sense of JCPenney's links and search engine placement is a competitor of the one JCPenney used — and has since fired.
Black Eye
While the episode may seem titillating to anyone outside of the search community, the report's findings are not that surprising to industry insiders.
"The use of black hat techniques happens more often than people realize," Greg Sterling, principal with Sterling Market Intelligence, told the E-Commerce Times.
The fact that a retailer of JCPenney's reputation and size is the apparent beneficiary of these actions is what makes this event surprising, he said. "I doubt JCPenney explicitly approved this."
Even if it didn't have direct knowledge of the paid links, it is still surprising that JCPenney wasn't on top of what its consultant was doing, Ken Saunders, president of Search Engine Experts, told the E-Commerce Times. "At best, it sounds like it was giving its consultant free rein, which is a naive approach."
Google comes out worst in this story, at the very least for not having caught the misdeeds itself and then for not bringing the full force of its disapproval down on JCPenney, David Binkowski, EVP of digital marketing at Lippe Taylor, told the E-Commerce Times. "It erodes credibility on Google's brand significantly. Trust and relevancy are what keep consumers using Google's search tool, and if it's full of spam, people will stop using it.
The moral of the story, Sterling concluded, is that black hat techniques ultimately don't pay — especially for a brand name like JCPenney.
"The world of the Internet and SEO is just too transparent now," he said. "There are too many people watching for something like this not to come out."