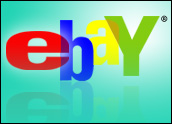 Following its acquisition of Stumbleupon earlier this year, eBay is wading deeper into the social networking waters with a collection of its own micro-communities designed to foster interaction and sharing among members, the company announced Wednesday.
The home-grown social networking feature, dubbed eBay Neighborhoods, currently includes more than 600 such communities focused on a wide variety of interests, from Beyonce and "Battlestar Galactica" to Webkinz and weddings. The company expects the number of neighborhoods to grow and evolve based on continuous community feedback, it said.
Enhancing Commerce
eBay Neighborhoods draws content from existing parts of the site, such as eBay listings, eBay Blogs, eBay Guides and eBay Reviews, while also adding new neighborhood-specific message boards, member-uploaded photos and social mapping tools to help visualize the interconnections among people and their common interests.
"On eBay, people who are passionate about certain brands, trends, celebrities or products have been discovering and trading with one another for years," said Jamie Iannone, vice president of buyer experiences at eBay. "We hope that eBay Neighborhoods makes this even easier by combining commerce, communication and community in a way that enhances traditional online buying and selling."
eBay's stock rose 33 cents, or 0.84 percent, to US$39.43 in Wednesday morning trading.
In Need of Refreshment
Founded in 1995, San Jose, Calif.-based eBay is the world's largest online auction site. In addition to Stumbleupon, the company has undertaken a number of acquisitions in recent years to expand its offerings, including PayPal, Skype and Shopping.com.
While the site has been enormously successful, it was due to be refreshed, Greg Sterling, founder of Sterling Market Intelligence, told the E-Commerce Times.
"eBay is obviously one of the great success stories of the Internet, but it has not changed much in a long time," Sterling said.
Stagnant Social Features
The company has branched out in other areas, such as with eBay Express, eBay Desktop and the purchase of Skype, Stumbleupon and others, but without having a significant impact on its core business, Sterling explained.
"Social networking has grown and prospered, but it's been stagnant on eBay," Sterling said. "The company recognizes the power and the phenomenon of social media, as well as the need to update and freshen the eBay experience with some new features."
"I think what it's trying to do is to enrich the site and get people more engaged in it," Sterling said. "It's a smart thing for them to do."
'A Natural Advantage'
Successful social networking sites are built around communities of interest, Paul Gillin, blogger, podcaster and author of "The New Influencers," told the E-Commerce Times.
A good example is Flickr, he noted, which "does a terrific job of harnessing people's interest in things — not just photos, but Mini Coopers, vases and Chinese art," he said. "On that site they share by contributing pictures."
eBay, meanwhile, "has a natural advantage here because they can tap into affinities that already exist, since people on their site are already buying and selling products of interest to them," he explained.
It's a bit surprising that eBay chose to build the new functionality itself rather than buying it, Gillin said. It is also somewhat late in the game to begin establishing the site as a social networking destination, he added.
On the other hand, "it's still so early in this business that I don't think anybody can really be called late," he said. "There's always a new thing right around the corner."
At the very least, eBay Neighborhoods will be a relatively inexpensive addition to the site's existing service, Gillin concluded.
"At best, it could be another way to engage members and keep them on the site, and keeping them on the site is what it's all about," he said.