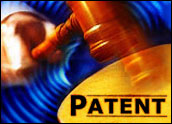 Yahoo on Monday launched a lawsuit against Facebook, claiming the socialnetwork infringed 10 patents relating to online social networking andadvertising.
The move garnered a significant amount of criticism. Itstiming comes just before Facebook is slotted to make its initial publicoffering, and the nature of the suit has even raised concerns that Yahoois acting like a patent troll.
Yahoo's stock performance recently may reflect investor uncertainty regarding its decision to sue. Its value climbed slightly Tuesday, though the market in general enjoyed a heavy upswing that day.
"It very well could be a prudent move, but investors don't know yet," Brett Harriss, analyst at Gabelli told the E-Commerce Times. "It depends on the quality of their case and how valid it is."
Facebook claims it didn't know about the lawsuit before the complaint was made public and called the action "puzzling." However, weeks before the lawsuit was filed, Yahoo confirmed reports that it had demanded Facebook pay licensing fees for various website patents.
"There's usually an understanding that you would let the company you're suing know as soon as you filed the complaints," Brendan S. Lillis, patent attorney at Kloss, Stenger and LoTempio, told the E-Commerce Times. "It's strange that Yahoo would do it through the media. Facebook is probably wondering what the motivation was there."
Yahoo didn't respond to our request for comment on the recent filing. However, in confirming its earlier discussions with Facebook, Yahoo said it had a responsibility to its shareholders, employees and other stakeholders to protect its intellectual property.
Messy Patent World
The world of tech patents is becoming increasingly complex and messy. Major Internet providers, telecom companies and smartphone manufacturers are presently embroiled in a long list of patent battles. Apple, Google, Microsoft and other top players are at war with each other in countries throughout the world, primarily over patents regarding mobile technology.
In one Android patent fight over the summer, executives from Google and Microsoft went to their public blogs and other outlets with harsh statements against each other. The public remarks are largely atypical for companies facing litigation.
Non-practicing entities, sometime referred to negatively as "patent trolls," are another sore spot in the intellectual property litigation atmosphere. So-called trolls buy up numerous patents, including ones outside the realm of their companies' actual business interests. The patent portfolio can then be used as leverage in negotiations or a way to earn royalties.
"People want to be able to protect their intellectual property, but with patent trolls, it's tough," Vincent G. LoTempio, patent attorney at Kloss, Stenger and LoTempio, told the E-Commerce Times.
Though Yahoo's patents appear to relate to its business, the move to secure its intellectual property in the social networking space can come off as unnecessarily aggressive, said LoTempio, especially because of Yahoo's current financial state.
"Yahoo is a practicing entity, but they're not in the business of doing what Facebook is doing right now. So it's pretty obvious that they're attacking something that they're not even using, which has the feel of a patent troll to it and can bring some negative feedback," said LoTempio.
The See-What-Sticks Approach
Troll or no troll, if Facebook intends to defend itself in court, Yahoo will have to prove that the social network is infringing on any of the 10 patents. Ten is a relatively high number for such patent cases.
"Yahoo is certainly throwing in the whole kitchen sink," said LoTempio. "To say that they are all invalid is probably a long shot, so they're putting a lot out there and maybe one will stick."
With Facebook's IPO approaching, the pressure on the company to address the matter cleanly and quickly is increased, making a settlement more likely. The biggest pressure to settle, though, could come from the numbers Facebook sees on its lawyers' invoices.
"With these lawsuits with huge players like Yahoo and Facebook, lawyer fees go into the millions," said LoTempio. "A lot of times, strategy going in is to settle, because even if you win in court you're going to lose in fees."