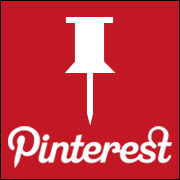 It appears thatPinterest may have a greater propensity to inspire its users to buy products after viewing them on the site than other social networks, based on recent research.
For example, Pinterest users are 79 percent more likely to purchase something spotted on Pinterest than Facebook users are to buy something they see on Facebook, according to a new study from SteelHouse.
"Facebook is still our No. 1 source of referrals, and we do see more in-bound traffic from Facebook," Trisha Mack, senior manager of social media at Wayfair, told the E-Commerce Times.
"But the traffic coming from Pinterest we deem to be more qualified," she continued. "That is because the Pinterest traffic converts at about 20 percent higher than the traffic from Facebook."
Pinterest shoppers tend to buy more as well, she noted. "The average order size for a Pinterest visitor is about 50 percent larger than what an average site visitor would spend."
All of this makes sense, observed Mack. "Facebook is built on communication and words, whereas Pinterest is focused on inspiration imagery and objects."
Another reason for the higher correlation between Pinterest browsing and eventual purchasing is that the site groups pins into popular categories such as "food & drink" and "wedding & event" to make them easy to find, said Brianna Fisher, assistant account executive at Vault Communications.
"Lifestyle, food and travel-based companies and products have all seen a huge portion of their traffic being referred from Pinterest," she told the E-Commerce Times.
Finally, Pinterest is not about the hard sell, Fisher said. Instead,it "seamlessly blends brand content into the context of the users' daily life, answering the question for consumers of why the content of the pin will make their life better."
Facebook's Failure at F-Commerce
The last few weeks have not been good for Facebook, and the SteelHouse study — along with the accompanying analysis of what Pinterest does right and Facebook does wrong — surely isn't a help.
One of Facebook's weaknesses, aside from mobile, has been its difficulty in gaining momentum in e-commerce. A number of retailers in recent months have shut down their Facebook storefronts — in some cases, after they had only been operational for a few months. The Gap, JC Penney, Nordstrom and Gamestop have all thrown in the towel.
There is a perception that e-commerce is just not Facebook's forte, while it is a natural evolution for Pinterest.
Compare and contrast their respective strengths, suggested Allison Citino, community manager for Team One.
On Pinterest, she has an expanded network and access to people based on common likes, while on Facebook her network is much smaller and closed.
On Facebook, targeted ads only display brands friends like, she told the E-Commerce Times.
Also, "Facebook has a hodgepodge of information including breaking news, brand promotions, videos and funny images, friend updates, and so on — but Pinterest centers visuals at the core of the site."
The New Kid
Another advantage that Pinterest has is that it is still novel to a lot of users, said Katie Hellmuth Martin, cofounder of 'Preneur.
"It is a new toy with exciting visual things to do on it," she told the E-Commerce Times.
It is also different enough from Facebook and social networks in general to keep users engaged.
"It's visually beautiful and incredibly easy to use, even on the app. While there is room for improvement on the navigation, for now, once you 'get it,' it's pretty easy to use," she added.