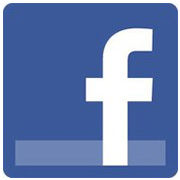 Facebook executives and employees must dread publicity these days. Every bit of critical news or commentary — and there have been quite a few items that could be characterized as such lately — seems to send the share price downward.
The latest push apparently came on Monday from a negative article in The New York Times taking CFO David Ebersman to task for the initial public offering debacle.
It's Ebersman's Fault
It is Ebersman's fault, the Times charged, that the company lost an unbelievable US$50 billion in market value in 90 days. It is his fault the IPO priced where it did, and his fault that the market was flooded with 25 percent more shares than originally planned.
Ebersman, who is well-liked, according to the Times, has his supporters — and since the article came out there has been pushback from them defending his role and actions.
Still, the market must not have been listening to those voices. Facebook's stock closed at $18.06 on Friday, the last trading day before the article ran. By mid-day Tuesday, it had fallen to a new low of $17.55 per share. The stock price rebounded to $18.68 by mid-morning Wednesday, but that's likely small consolation for investors who saw it hit $45 for a flickering moment before the IPO went south.
Although it is probably the most high-profile, the NYT article is hardly the only negative news that has come out about Facebook in recent days. There was the pre-Labor Day news that Facebook was clamping down on fake "Likes." That no doubt was appreciated by advertisers, but the announcement highlighted the fact that Facebook has a problem with fake "Likes." "Likes" are Facebook's coin of the realm, and any indication that some may not be real casts Facebook in an even more negative light.
Or possibly the market could have been reacting to a new report from Morgan Stanley analyst Scott Devitt, who cut Facebook's long-term forecast and Morgan Stanley's 12-month price target for the stock.
It doesn't matter which article caused the latest drop in Facebook's stock, if any one could be singled out for such a dubious distinction, Trip Chowdhry, managing director of equity research for Global Equities Research, told the E-Commerce Times.
"The fact is, it doesn't take much to move the market now against Facebook," he said. "Investors simply don't trust that Facebook is disclosing everything that it should about its advertisers and monetization strategies."
Doubts about Facebook are even reaching the point where doubts about Mark Zuckerberg's leadership capabilities are being discussed openly, Chowdhry noted.
"Facebook needs to put these growing questions to rest once and for all by being completely transparent," he said.
Crushed Expectations
If the market could be anthropomorphized, one might say it's suffering from crushed expectations and now taking its disappointment out on Facebook, said Andreas Scherer, managing partner of Salto Partners.
"When Facebook's IPO happened, the expectations were skyrocket high," he told the E-Commerce Times. "The market expected the birth of another Google. It didn't happen."
The IPO was botched, Scherer flatly said. "There was no first day pop. "Certainly, it doesn't help that four months later, one of the lead underwriters of Facebook's IPO is lowering its expectations for the stock," he said, referring to Morgan Stanley's report.
But Facebook's latest drop can't be pinned to any one news article or event, in his view. Rather, it is just the dynamics of the stock and the situation, and it must play out.
"We are watching a steady painful decline in the sub-$20 space," Scherer said.
The only solution to Facebook's woes is an old fashioned turnaround, he concluded. "The company needs to deliver results quickly. The next quarterly earnings results will show us how fast the management team is able to turn the corner."
Facebook declined to comment for this story.