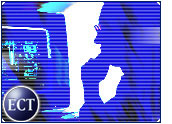 News item: One of the richest people in Hong Kong plunks down a few million dollars to buy a bigger slice of potential turnaround story Priceline (Nasdaq: PCLN). Cause for optimism? You bet.
Can we go so far as to say now that there's a reason to believe the bad days are all over for the name-your-price e-tailer?
Well, whether you call it wishful thinking or irrational exuberance, as Federal Reserve chairman Alan Greenspan famously dubbed the original Internet stock run-up, we might be getting a bit ahead of the news.
Of course, being ahead of the curve is what stock investing is all about. And everyone who came this close to buying a dot-com stock on the way up the first time isn't going to want to miss out if and when it takes off again.
New Ballpark
Naturally, we're talking about a much different scale these days with stocks. After all, Priceline stock has only jumped to the US$7 range. Two years ago, Priceline shares rose above $150 each.
But don't get me wrong. I'm pulling for the Priceline people all the way. There is good reason to believe they are in the process of writing one of the best turnaround stories of the dot-com era.
They've improved their marketing and announced a desire to focus on customer service. At least for the time being, Priceline is riding the online travel wave.
Crowded Field
But Priceline is still a face in a crowd — by all accounts an increasingly cutthroat crowd at that.
What happens if the fares being sold by fixed-price travel sites are better than Priceline's asking price? The customer goes elsewhere, of course.
Remember, Priceline's business model has also been tried in other markets and sectors with less than rosy results. However, at this point, it is difficult to separate the market failures from the pullbacks prompted by economic conditions.
Running Around
So what really happened last week with Priceline? Essentially, a very wealthy man agreed to pay about $109 million for a bigger share of the Priceline pie.
Maybe coincidentally, maybe not, around the same time as word of the investment was hitting the airwaves, noted Internet analyst Anthony Noto also said some nice things about Priceline.
Together, it was enough to send people scurrying to pick up Priceline stock. In other words, the mood went from optimism to exuberance, all in one fell swoop.
Getting Out
It might be worth remembering, however, that these shares are being sold by Priceline's founder, Jay Walker. Yes, he's got plenty of shares left in his sock drawer, but shouldn't the fact that he's cashing out such a big chunk at $7 or so temper the enthusiasm?
Hopefully, Priceline is on the road back, and this investment from overseas is only one in a series of positive developments. But until the others materialize — be they strong earnings reports or strategic business moves designed to protect Priceline's turf from the Orbitz threat — the investment has to be treated as an isolated bit of good news.
While there's undoubtedly a craving for good news out there, it might be smart to keep in mind that what happened last time the good news is all anyone chose to believe.
What do you think? Let's talk about it.

---
Note:
The opinions expressed by our columnists are their own and do not necessarily reflect the views of the E-Commerce Times or its management.
---