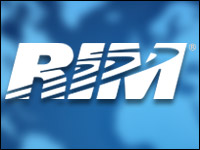 Sales of Apple's iPhone are beating out those of Research In Motion's BlackBerry smartphones in RIM's home turf of Canada, according to data from Bloomberg and IDC.
RIM shipped 2.08 million BlackBerry devices in Canada over 2011, compared to the 2.85 million iPhones that Apple shipped during the year. It's the first time the Ontario-based company's BlackBerry didn't top the iPhone in its home country.
In 2010, RIM sold about a half a million more BlackBerrys that iPhones in Canada. In 2008, the year after the iPhone first launched, BlackBerry phones were outselling iPhones by about five to one in the country, according to Bloomberg.
Platform-wise, Google's Android was the overall leader in Canadian sales, although those sales were spread out among several Android phonemakers.
Rocky BlackBerry Road
The iPhone's sales strength in Canada comes at an already rough point for RIM. The company has had a string of setbacks, including a lackluster launch for its tablet, the BlackBerry PlayBook. RIM had high hopes for the product, even in the crowded market dominated by the iPad, but critics lambasted it for its initial lack of native e-mail and contact apps.
"The PlayBook was rushed to market to compete with the iPad but lacked an e-mail application," John Feland, CEO and founder of Argus Insights, told the E-Commerce Times. "That's the equivalent to shipping an iPad without iTunes support."
RIM's string of misfortune continued. In October, RIM suffered a crippling service outage. In January, coCEOs Jim Balsillie and Mike Lazaridis stepped down from their positions atop the company. Thorsten Heins, former COO of product engineering, stepped in to their place, hoping to reinvigorate the company.
Over the same period, Apple has enjoyed record-setting sales for its iPhone 4S and iPad tablet. Its stock recently hit an all-time high.
"RIM has slowly been losing mindshare relative to Apple steadily for over two years," Feland said.
The latest news from Canada is particularly stinging, since even as Apple and Android handsets moved upward on the ladder, RIM had previously been able to remain on top in its home country.
Bouncing Back
However, RIM's new BlackBerry 10 platform is expected to arrive later this year, and the company hopes it's the missing piece that can put RIM back in a leader position in the industry.
"The important thing to understand about RIM is that they're betting the company on the BlackBerry 10," Michael Holt, analyst for Morningstar, told the E-Commerce Times. "Right now all the company's emphasis and resources are going towards those devices, and the next couple quarters are going to be very challenging for RIM because there is a delay in getting those out."
There are also still markets in which BlackBerry traditionally outsells competitors, such as enterprise, although even that is shifting.
"RIM is still the darling of corporate IT, even with the rampant consumerization of enterprise hardware," said Feland. "This inertia in corporate users won't last forever, and RIM needs to find a way to get back in the fight both for enterprise and consumers."
If enterprise workers start turning away from the BlackBerry, Holt said, international markets have picked up on some of the slack.
"They have relatively good sales in emerging markets like India, but the problem is there's no real lock-in," he said.
With continued delays in the release of the BlackBerry 10, though, RIM is out of sight and out of mind in the rapidly shifting consumer market, said Holt.
"Every month they're delayed makes not only Apple but Android, and now new Windows phones, more relevant," he said. "The delay definitely hurts their chances."
RIM didn't respond to our requests for comment.