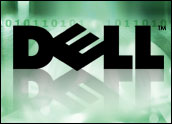 Dell announced an 18 percent drop in profit for its fiscal second quarter on Tuesday and warned that PC sales could continue to decline in the second half of the year.
The company is in the midst of a transformation that will switch its focus from consumer PCs toward enterprise and commerce customers as increased competition from rival PC and mobile device makers saturate the market.
The company is standing by that long-term goal, CEO Michael Dell said, but the tough transition is reflected in Dell's lower-than-expected earnings report. The company brought in US$14.5 billion in revenue on the quarter, down 8 percent from the same time a year ago. Low demand for PCs caused the company's consumer revenue to fall 22 percent to $2.6 billion, although sales of enterprise services and solutions were up 6 percent to $4.9 billion.
Dell cut its third quarter profit outlook by 20 percent, expecting revenues to drop another 2 to 5 percent to about $14 billion, lower than Street estimates. Its stock fell as much as 6 percent Wednesday morning at that news.
The company did not respond to our request for further details.
Tough Crowd
Demand for the kind of traditional consumer PCs Dell makes is dropping, shifting more toward mobile tablets and smartphones. But unlike competitors such as Lenovo, Acer or Microsoft, Dell doesn't have the kind of offerings that could give it at least a little boost in the current market, said Michael Holt, an analyst at Morningstar.
"There are several headwinds for PCs right now, but the important distinction is that some are permanent and some are temporary," Holt told the E-Commerce Times. "There is the cannibalization from tablets and smartphones, so instead of buying a second or third PC for the house, customers are going for the smartphone or tablet. That might be permanent. We're not convinced they're going to be wildly successful with a Dell-branded tablet"
A more temporary problem for Dell, though, is a decline in PC sales due to customers holding out for Windows 8, Microsoft's upcoming operating system upgrade that is expected to hit later this year. It remains to be seen whether Windows 8 will be able to give PC makers the jolt that Microsoft hopes it will, but it could help give Dell a much-needed boost, said Holt.
"Dell's decline was certainly bad, especially when you think of the structural issue of cannibalization," said Holt. "But there is this temporary problem with consumers waiting for Windows 8. I'm not positive that will help Dell rebound to previous levels, but it could mean the PC growth isn't dead for Dell."
Slow Growth
Even if PC growth remains stagnant, the company's move toward enterprise solutions should help ensure expansion in the future, said Holt.
"If you look at their overall strategy, they're trying to pivot away from PCs, and that's adopting the right strategy because they need to focus on more complex solutions where they can be differentiated," said Holt.
But that industry comes with its own challenges, said Shaw Wu, analyst at Sterne Agee.
"They're facing irrelevancy, potentially," said Wu. "They really have to transform. When you look at what Apple's done to the whole market, the landscape for PCs is changed now, and it's not clear where some of the companies are going to end up. It's tough for Dell to compete with Apple, yes, but they're going to end up competing with IBM and Cisco, and those are going to be really tough companies to compete against, too. They've got a rough road ahead."