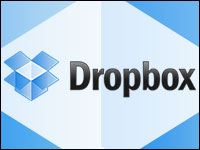 Dropbox reportedly has secured US$350 million in a new round of funding to further its growth.
The funding round generated at least $325 million but that figure could swell to as much as $450 million, according to documents filed Tuesday with the Securities and Exchange Commission.
It appears that $350 million already has been raised, based on press reports.
The financing gives Dropbox a $10 billion valuation. In 2011, it raised $250 million, giving it a $4 billion valuation. Those funds were earmarked for growth and partnerships.
The latest funding news comes as Dropbox faces increased competition in the enterprise and consumer cloud storage space from Google, Microsoft and others. It recently hired former Motorola CEO Dennis Woodside to be its chief operating officer.
With more than 200 million users, Dropbox claims 4 million business users, including 97 percent of Fortune 500 companies. It has not released data that breaks down how many customers pay for the service and how many use the free version.
Leg Up on the Competition
This latest round of funding is crucial for Dropbox, said Benjamin Woo, managing director of Neuralytix.
"It's very important to note how fragmented the cloud storage market is," he told the E-Commerce Times. "The list is endless — with Box, Dropbox, OneDrive and Google Drive getting most of the attention."
It remains to be seen whether this is the first step toward an eventual IPO, said Randy Kerns, senior strategist at Evaluator Group. At the very least, though, it's an indication that investors see a future with Dropbox, and a chance for the company to show those investors they're right," he told the E-Commerce Times. "It really means there is more opportunity there."
Creating New Cloud Storage Possibilities
In order to most effectively use its influx of cash from funding, Dropbox should leverage the use of data, said Woo.
"Investors are getting savvy," he added. "They know that whoever controls the data is king. So, if Dropbox can appeal to SMBs and consumers, it has a better chance of being the proxy owner of data."
Having access to that data could create new opportunities that would help Dropbox stand out from the crowd, Woo pointed out.
"It could also conceivably work with content providers to prepopulate Dropbox accounts with media," he suggested.
"For instance, it could conceivably work with Netflix to populate a Dropbox account with the next videos for a particular user so that it can be more local to that user. It could work with iTunes, Google Play, etc., for the distribution of music to accounts. It could even work with banks to send out statements, and other relevant documents directly to someone's Dropbox account. Dropbox could make money on all of these transactions."
Dropbox's latest funding is a sign that investors are eager to see what the company can add to its offerings, Woo suggested, adding that it's "a strong indicator of the strength of this space."