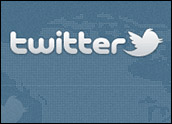 Twitter is moving forward with its long-awaited initial public offering, and it announced the news in a particularly fitting manner: "We've confidentially submitted an S-1 to the SEC for a planned IPO," it said in a tweet sent on Thursday.
For more details, stay tuned.
Normally that's not quite the way it works in securities filings, but Twitter — for all its visibility, popularity and ubiquity — qualifies as an "emerging growth company" as defined by the Jump-Start Our Business Start-Ups, or JOBS, Act rushed into law last year.
One of the tenets of the law allows emerging growth companies — that is, those with less than US$1 billion in revenue — to bypass a number of disclosure requirements when filing for an IPO, including a registration statement.
Twitter can keep its documents confidential for up to 21 days before it goes on its IPO "road show."
The company did not respondtoour request for further details.
Valuing Twitter, Somehow
Not that there isn't rampant speculation about Twitter's valuation.
Barry Randall, Covestor model manager, pointed to PrivCo statistics that show Twitter generated $245 million in revenue in 2012.
"Assuming 40 percent growth, that should lead to $343 million in 2013," Randall told the E-Commerce Times. "If Twitter is already profitable, then a post-IPO valuation of roughly 12x revenue will give the company a market capitalization of over $4 billion."
To be sure, most retail investors are not thinking in such granular detail. They will just see a wildly popular service and rush to invest.
"With over 500 million tweets a day, everyone — from President Obama to Lady Gaga to Jihadists — is tweeting and sharing their thoughts and insight," Charley Polachi, managing partner at Polachi Access Executive Search, told the E-Commerce Times. "It's popular for business and for pleasure."
Institutional investors, however — not a group known for swooning over Lady Gaga and her tweets — will want a piece of the action as well, Randall says.
"Institutional money managers with a need to allocate some of their portfolio toward large-capitalization growth stocks are crying out for new leaders," he said. "Twitter, like Facebook and LinkedIn, benefits from going public at a time when so many of the traditional technology leaders are either stumbling — like Microsoft and Apple — or fading away, such as HP, or like Dell, disappearing altogether.
"While some newly public companies haven't exactly set the world on fire — Zynga and Groupon come to mind — others, like Zillow and Workday, have," he continued. Still, "except for Facebook and LinkedIn, there haven't been any newly public companies within the past two years that can rival the Microsofts and Hewlett-Packards for sheer size. So demand for even a potentially large-capitalization company like Twitter remains strong."
Echoes of Facebook's Footsteps?
All this sounds just dandy until one realizes that Facebook, too, received high words of praise from the analyst community when it announced its IPO — only to go on to post one of the more disastrous offerings in recent memory. Facebook's pre-IPO position does bear some disconcerting similarity to Twitter's, too — they are both Internet giants relying primarily on online ads for revenue.
So far, though, few foresee Twitter following the same path as Facebook. For starters, the missteps surrounding Facebook's IPO have been well documented.
"There are certain advantages to going public after other companies struggle through the process, and Twitter will do a smarter job at the IPO by not overselling or overhyping the opportunity," Polachi predicted.
Twitter is also managing expectations well, noted David Johnson, principal of Strategic Vision, correcting another mistake Facebook made.
"It is underplaying its potential and not raising unrealistic expectations that could result in bad media afterwards, as was the case with Facebook," Johnson told the E-Commerce Times. "It is always better to underplay expectations and garner strong media afterwards than overplay and get a barrage of negative stories when the stock underperforms."
Also in Twitter's favor is the higher credibility it has in some quarters of the online ad community, Randall suggested.
"Some smart people think Twitter does a better job of targeting ads than either Facebook or Google, so the valuation could be a lot higher," he explained.
'Sticky Customers'
For a lot of people, in fact, "Twitter — like Facebook — effectively is the Internet, a kind of walled garden in which people are content to stay, getting news, sharing information and making plans," Randall added. "With such 'sticky' customers, a valuation of $4 billion could look like a bargain."
While some in the investment community are worried that the scanty disclosure now will lead to unpleasant surprises, Randall isn't concerned.
"There will be plenty of time before the actual day of the IPO for investors to learn enough to decide whether to participate," he said.
"It will be interesting to me, however, to read Twitter's S-1 filing document to learn who Twitter views as its competition," Randall added. "There really isn't anyone else like them, and they are something of a natural monopoly, at least in their pure microblogging form."