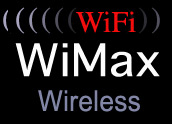 Just two weeks after selling a major portion of its mobile communications chip business, Intel said Wednesday it would invest US$600 million into a WiMax services provider that previously had designs on an IPO.
In a move that offers further insight into how Intel intends to remain a player in the mobile communications market — even after divesting itself of a major part of its chipset making capabilities — Intel Capital led a $900 million round of funding for Kirkland, Wash.-based Clearwire.
The Next Step
"WiFi has become an essential part of people's lives. WiMax is next," said Sean Maloney, Intel executive vice president and general manager of its Mobility Group. "It is rapidly moving from a technology initiative to real deployments."
Maloney said the timing of the deal — the largest-ever investment from Intel's venture wing, Intel Capital — makes sense because Intel is also at work to integrate WiMax into its Centrino platform for notebook computers.
As that integration is completed, "it is incredibly important to collaborate with the broadband wireless providers who will offer WiMax services. This investment in Clearwire will lay the foundation for high-speed mobile broadband services across North America," Maloney added.
The move is the latest piece of a larger restructuring and refocusing strategy that focuses on Intel's most profitable andfastest-growing business units as it fights off the strongest competitive thrusts to date from top challenger AMD.
Max Focus
With the $900 million in venture funding in place, Clearwire has decided to set aside a planned initial public offering. Clearwire had been planning a $400 million IPO, but said the private financing will enable it to follow the same strategy of building out its network.
The size of Intel's investment likely gives it a majority ownership stake in Clearwire, which provides high-speed wireless broadband services on WiMax networks. WiMax is generally seen as a next-generation version of WiFi, offering far higher data transfer rates.
Clearwire, which was founded by cell phone industry pioneer Craig McCaw, also said it would sell its NextNet Wireless unit — which provides a slightly different type of wireless broadband technology — to Motorola. Motorola is also investing directly in Clearwire, the company said.
The deals also call for Motorola to make wireless broadband equipment for Clearwire's existing and future networks and for Intel to speed delivery of WiMax chipsets.
"Collaborating with Intel and Motorola significantly advances our vision for fixed, portable and mobile wireless broadband services," said Craig McCaw, founder, chairman and co-CEO of Clearwire. "Wireless broadband networks will enable the creation and delivery of differentiated services and applications that enhance the way people communicate and experience the Internet."
Going Mobile
For Intel, the move comes shortly after it announced it would sell its handheld chipset line, which was operating under the Xscale brand, to Marvell Technology Group in a deal worth about $600 million.
That move was viewed as a plus for Intel because it removed a less profitable part of its business, enabling it to better focus on PC chips, where it is the strongest.
Intel clearly sees WiMax as gaining strength. The technology has been attracting interest for some time but just recently began moving into the fast lane. Late last year, a WiMax standard was approved, which meant a green light for chipset and hardware development.
Companies that were awaiting standards ratification have likely moved their development into high gear, and Intel obviously wants to be at the forefront of that movement, said Ovum analyst Roger Entner. Intel benefited hugely from the move to mobile computing on the WiFi standards, with its Centrino chip.
Centrino and Intel's other chip families have dominated the notebook computer space, providing a fast-growing and profitable supplement to the relatively slow-growing desktop PC chip market.
WiMax is not meant to be a direct follow-on to WiFi, because it is a wide-area solution rather than the more narrowly focused WiFi. Still, Entner said, hardware makers and others have high hopes for it. Still, it could be two to three years before commercial devices using the standard become widely available.
"There's still a lot of work to be done," Entner said.
That work includes building out a network, an expensive proposition and one that Clearwire will continue to tackle with its new funding. Currently, Clearwire offers services in some 27 markets in the U.S. and some overseas locations, but it relies largely on fixed WiMax modems, rather than offernig a truly mobile solution. To go mobile, WiMax will need to be built into devices.
Unlike WiFi, which quickly emerged as the dominant standard, WiMax will face competition, notably from 3G cellular networks being built out by mobile carriers. Those carriers believe their own networks will be able to reach the data download speeds needed to enable movies, live TV and other media to be beamed to handsets.