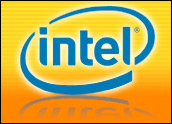 Continuing an aggressive building program aimed at helping it meet increased demand for a variety of its processors, Intel said it would spend US$300 million to build the first semiconductor testing and assembly facility in Vietnam.
The chip market leader said the Vietnam plant, to be located in Ho Chi Minh City, would employ about 1,200 and be part of a seven-facility global network that includes plants in Malaysia, the Phillipines, Costa Rica and China. The license Intel secured to build the facility gives it the right to more than double its investment to expand it in coming years.
Intel said construction of the plant would begin immediately and it should be in operation by early 2008. The chipmaker credited the Vietnamese government with taking a proactive role to attract high-technology businesses to the strategically located country.
"We applaud the progress the country has made in building up their technology infrastructure and the support of education programs to advance the capabilities of the local workforce," said Intel Chairman Craig Barrett. "Intel looks forward to working with the government and public sector in Vietnam to grow their technology capabilities and competitiveness."
The chips assembled in Vietnam will be primarily processors used for personal computers and flash memory chips put into mobile phones and other devices. High-end server processor work could also be done there if demand warrants, Intel said.
Following Suit
Intel and its rivals are eager to build out their international network of plants both as a way to meet higher demand and as a way of protecting themselves against potential disruptions caused by natural or man-made disasters or by regional economic tumult.
Having a diffuse network of assembly plants should enable Intel to keep producing chips even under dire circumstances — while also giving it exposure to locations with lower labor costs and where governments are eager to provide backing and support in order to attract the type of clean industry and good jobs a chip plant represents.
Others have taken a similar approach. Infineon, for example, built a $1 billion chip-making plant in Malaysia. Earlier this week, U.S.-based chip manufacturer Tessolve Services said it would invest $200 million in India over four years to build an assembly and testing plant for semiconductors. Also, newly founded SemIndia said it would spend up to $3 billion to build a new chip-making, testing and assembly plant in India.
For Intel, though, the added goal is to meet what it believes is going to be strong and continually growing demand for its products. The recent shift of Apple to Intel's platform is seen boosting demand going forward and the upcoming launch of Microsoft's Windows Vista could spur a replacement cycle for millions of PCs.
Comforting Customers
Intel is also going after its share of the array of products being made for the wired, digital home, even revamping its marketing image and logo recently.
Intel can build additional loyalty among its already strong customer base by being able to provide chips on time and at a reasonable price, said Gartner analyst Martin Reynolds.
"When the market is going strong, meeting demand is often an issue, even for the biggest chip makers," Reynolds told the E-Commerce Times.
Intel prides itself on the amount it invests in research and development and in new capital facilities, he added. "Being in expansion mode sends a message to customers that Intel is going to do what it can to always meet that demand."
Intel has been particularly aggressive in its international pursuits, even recently putting itself in the middle of the centuries-old Middle East conflict by saying it would open the Intel Information Technology Center of Excellence in Gaza. Intel said it hopes to provide key IT training to Palestinians in that disputed area, where unemployment is as high as 50 percent.