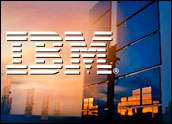 IBM launched a major initiative on Wednesday with the goal of targeting middle-market companies via their managed service providers.
Increasingly, middle market companies are turning to companies that deliver technology solutions on a pay-as-you-go-model, Mike McClurg, IBM's VP of global mid-market sales told the E-Commerce Times.
The MSP as Middleman
The way mid-market companies are consuming IT is a trend that IBM has been tracking for some time, he noted.
"Rather than buying the infrastructure, hiring the expertise to run it, they are choosing MSPs to run part or even all of their IT operations," McClurg said.
The Package
To get to the MSPs — and ultimately their mid-market customer base — IBM is formalizing a set of existing services and product offerings, many of which debuted at the end of last year in a soft launch.
Chief to the initiative is access to such IBM technologies as SmartCloud, PureSystems and analytics. With SmartCloud, MSPs can offer a product as an IBM-branded offering or under their own brand. PureSystems is platform to tune hardware and software resources for data-intensive workloads.
There is also a marketing component to help the MSPs better promote their new services. The marketing and sales support initiatives come with a heavy dose of social media and SEO education to help the MSPs to better target their clients.
Finally, there is a financing component, which includes 12-month, 0 percent loans for IBM systems, storage and software.
MSPs "typically are looking for business development relationships," McClurg said.
IBM designed this package with that in mind. "A lot of MSPs don't have staff to really focus on these kinds of services," he pointed out.
As part of the offering, IBM is also launching new Global Centers of Excellence in Shanghai; Tokyo; Ehningen, Germany; and New York City. Through these centers, the MSPs will get access to IBM's technical expertise to develop industry-specific cloud services on IBM's open stack.
The MSPs will also have access to IBM's 40 IBM Innovation Centers in 33 countries for joint client engagements. IBM is also launching a virtual briefing center for MSPs to share ideas and knowledge.
1,400 MSPs and Counting
So far, about 1,400 MSPs are enrolled in the program, McClurg said.
"We started enrolling them in these various offering in December of 2011," he said, "but we really wanted a more formal program in place, like the one we have now launched."