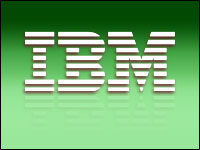 IBM has launched LotusLive iNotes, an email and mobile mail service that interoperates with Lotus Notes and Microsoft Exchange. The package includes calendaring and contact management services. iNotes can be deployed to work with an existing on-premise email application or as a company's sole system.
The service lets users send and receive email from a Web browser, work offline, automatically receive email on a mobile device, distribute company-wide calendar updates or events, track contacts and update the corporate directory and distribution lists. It comes with antispam and antivirus protection.
IBM is offering iNotes at an aggressive US$3 per user, per month price point that undercuts both Google and Microsoft, which offer similar cloud-based productivity packages.
Next SaaS Wave?
"Software-as-a-Service-based email is very hot right now, given the economic times," Gartner Research Director Bob Anderson told the E-Commerce Times. "Companies of all sizes and scales are evaluating what the opportunity is in moving to a Web-based email system."
iNotes could prove to be a harbinger of the next wave of SaaS deployment, said Anderson. The first wave was prompted by deployments of more-complex applications, such as CRM.
That could be a market maker for IBM, he continued. "Email in the cloud is a great way to set the hook for a new generation of companies by providing them with immediate value and, at the same time, creating peripheral demand for solutions to other challenges and problems that IBM can address from the cloud as well."
IBM will have to be careful to maintain its high performance standards, though, Anderson warned. "It will have to deliver on its service level agreement (SLA) for example."
Indeed, it is difficult to think of a quicker way to drive a company to its knees that having its email and productivity apps go dark for an extended period of time.
News of such outages can take on a life of their own, even when they are extremely rare, as Google executives can attest.
Wide Array of Offerings
LotusLive iNotes is part of IBM's broader move to cloud computing, said Sean Poulley, vice president of online collaboration services for Lotus Software.
"We have made a number of announcements around different workloads that are viable for the cloud — from desktop management to collaboration to Infrastructure as a Service to Business Process Management as a Service," he told the E-Commerce Times.
IBM has an impressive set of both public and private cloud-based initiatives. It first announced it would release a Web-based version of its Lotus business software in January, along with a portfolio of Web-based social networking and collaboration software services through partnerships with LinkedIn, SAP, Salesforce.com and Research In Motion.
Other recent developments include CloudBurst, a service-and-hardware bundle introduced in June that targets users seeking a single jumping-off point for deployment of a cloud environment focused on a discrete task, such as a test bed for application development and a public desktop, which it introduced last month. IBM Smart Business Desktop on the IBM Cloud gives end-users the same capabilities of the traditional desktop — but with a thin client and delivered from the data center.