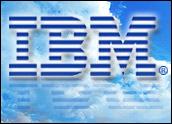 IBM plans to release a Web-based version of its Lotus business software, called "LotusLive," its latest contribution to the fast-growing cloud computing market.
IBM also announced a portfolio of Web-based social networking and collaboration software services through partnerships with LinkedIn, SAP, Salesforce.com and Research In Motion.
The announcements were made at the annual Lotusphere conference in Orlando, Fla.
IBM could not be reached for comment.
Must Be User-Friendly
One of the main challenges IBM faces as it deploys its Lotus cloud computing software is ensuring that rank-and-file employees find the Web-based applications useful and easy to understand, said Rob Enderle, principal analyst at the Enderle Group.
"You have to approach any tool you want to sell with the end user in mind," Enderle told the E-Commerce Times. "That's what drives adoption. It's going to be interesting to see how it plays out, because the market is ready for change."
IBM's Target Customers
The cloud computing sector is extremely competitive, with a number of established companies including IBM, Microsoft, Google, HP, Salesforce.com and Amazon.com jockeying for position.
LotusLive will include a Web-based version of Lotus Notes, its corporate e-mail application. That puts IBM in direct competition with Microsoft's Exchange software and Google's Web-based Gmail. However, Lotus Notes' market share in the past several years has shrunk considerably as Exchange has grown in popularity among businesses.
"The low-hanging fruit for IBM will be IBM shops — or shops that have used a mix of platforms that now want to move to a single standard," Enderle said.
Displacing Exchange where it is already entrenched will be very difficult, he added.
Interoperability with Salesforce, SAP
Lotus has been interoperable with Salesforce.com and SAP for some time. In essence, IBM is simply trying to "webify" those applications with LotusLive, Enderle said.
IBM also announced relationships with LinkedIn, a social networking site for professionals, and RIM, maker of the popular BlackBerry mobile phone and corporate e-mail device.
Now, LinkedIn's 34 million members will be able to keep track of their professional networks via LotusNotes, LotusConnections and LotusLive. LotusLive users will be able to search LinkedIn's public professional network and then collaborate with members using LotusLive services.
Through the partnership with RIM, BlackBerry users will have access to LotusSymphony documents, presentations and spreadsheets, along with an assortment of other IBM applications and services.
Cloud Computing Not New
Though cloud computing has been picking up a lot of steam recently, the concept is nothing new, Enderle pointed out.
In the past, companies providing Web-hosted software were referred to as "application service providers." Later, Salesforce.com popularized the term "Software as a Service," or SaaS.
"You're just talking about hosting that's been made much more flexible," said Enderle. "It's where the platform for hosting was going anyway. This is sort of like someone coming up with antilock brakes and then saying that cars are these whiz-bang devices."