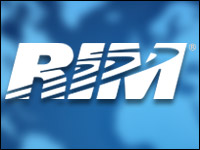 IBM has expressed interest in acquiring the heart of Research In Motion's operations — its enterprise services unit, according to two unnamed sources cited in a Bloomberg report last week.
This is not the first indication of a company's interest in acquiring part of the ailing BlackBerry maker, and RIM's executives have said they would consider "all options" as they struggle to right their listing ship.
IBM Employees Like RIM
This possible deal may be driven by the most self-serving of reasons, from IBM's perspective, said Peter Cohan of Peter S. Cohan & Associates. IBM has approximately 433,000 employees, and many of them use BlackBerry devices.
"I think this rumor makes lots of sense, because IBM's employees are hooked on Blackberries and IBM does not want [RIM] to go away," he told the E-Commerce Times. "If it can get the enterprise division at a low price, it won't have to switch its people to a new service."
If the move helps other corporate users, "that would be gravy," Cohan added.
"There are other companies that have employees using BlackBerries and even though they are not "cool" they are still using them," he noted.
IBM could likely get the division at a good price, as RIM is not in a position to negotiate for a high valuation, Cohan said. IBM is likely considering a price roughly equal to whatever it would cost to replace its employees' phones.
Or maybe not, suggested Robert Greene Sterne, director of Sterne, Kessler, Goldstein & Fox.
"Ever since the sale of the Nortel patent portfolio to the Rockstar Consortium in June 2011, there has been an appreciable rise in the value of patent portfolios in the telecommunications and electronics space," he told the E-Commerce Times. "Follow-on sales of portfolios have supported this increase in portfolio value."
So, he continued, it is quite possible that RIM has made a strategic decision to cash out of some of its patents to turn them into needed cash. Perhaps RIM will have a license from IBM to continue to use the technology covered by the sold patents, Sterne said — "or the proposed sale could be part of a more complex transaction between the two companies."
Relevance Is Fleeting
Count on IBM to drive a hard bargain. Even so, RIM would be a fool to refuse it, speculated Barry Randall, a manager with Crabtree Asset Management and a Covestor manager.
Right now RIM's current lineup of smartphones is finding little traction in the marketplace, at least compared with Apple and Android, he told the E-Commerce Times.
RIM's Enterprise Services is essentially the only thing of lasting and salable value.
"If IBM is trying to buy it, it is essentially saying to RIM that they want RIM to do the dirty work of separating Enterprise Services from RIM's handset business, rather than buying RIM in its entirety and performing that surgery themselves," Randall said.
The implication is that RIM is actually worth a lot less than its current market cap of US$4.2 billion, and whatever value still exists at RIM needs to be extracted sooner rather than later — with "later," in this case, being early 2013, when RIM is expected to release handsets based on Version 10 of its BlackBerry OS, Randall said.
But "as Nokia has learned, relevance is fleeting, and even if BlackBerry 10 is a great product, it will be trying to take share back from the likes of Apple, Samsung, Motorola, HTC, and a dozen other players," he pointed out.
That is not an impossible feat, Randall concluded — but it is unlikely.
IBM and RIM did not respond to our requests to comment for this story.