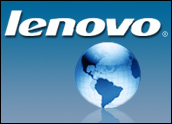 Lenovo has struck a deal to acquire IBM's x86 server business.
The deal, jointly announced Thursday, covers System x; BladeCenter and Flex System blade servers and switches; x86-based Flex integrated systems; NeXtScale and iDataPlex servers and related software; blade networking; and maintenance operations.
IBM will hold onto its System z mainframes, Power Systems, Storage Systems, Power-based Flex servers, and PureApplication and PureData appliances.
Cash and Stock
Lenovo is paying around US$2.3 billion for the business. Around $2 billion of that amount will be paid in cash, and the remainder in stock. The deal is subject to regulatory approval and closing conditions.
IBM will continue to develop its Windows and Linux software on the x86 platform.
The companies additionally plan to enter a strategic partnership, teaming up for a global original equipment manufacturer and reseller initiative. This agreement covers sales of IBM's entry-level and midrange Storwize disk storage systems, tape storage systems, General Parallel File System software, and SmartCloud Entry offering, as well as portions of IBM's system software portfolio, including the Systems Director and Platform Computing solutions.
Employment Opportunities
Lenovo will take over related customer service and maintenance operations, while IBM will provide maintenance delivery on behalf of Lenovo for an extended period. Lenovo is expected to offer jobs to around 7,500 IBM employees worldwide.
Until the deal is completed, both firms plan to maintain their existing server operations, including customer service and product availability.
This not the first time Lenovo has scooped up an IBM business. In 2005, it acquired IBM's PC business, including the ThinkPad product line. The companies have worked together several times since.
Software and Services Focus
The deal reflects IBM's shift in strategy toward an increased focus on its software and services businesses. IBM earlier this month revealed plans to spend $1.2 billion to build 15 data centers on five continents, in order to expand its cloud services while reaching new clients and markets.
The firm also plans to invest more than $1 billionto establish a new business unit for the Watson supercomputer.
Accelerating Server Business
"For Lenovo, the deal effectively allows the company's server business — which mainly focuses on low-end systems — to accelerate from 5 mph to 60 mph almost immediately," Charles King, principal analyst at Pund-IT, told the E-Commerce Times.
"As a result, Lenovo's position in business computing will change from being a seller of desktop products to becoming a vendor of end-to-end IT solutions," he said.
"For IBM, the deal will certainly emphasize and will likely hasten the company's continuing focus on enterprise-centric IT services and software, supported with its home-grown mainframe and Power Systems solutions," noted King.
The transition from IBM to Lenovo is likely to be a smooth one, he said. The solutions Lenovo is purchasing "are solid assets which do well in many of the markets Lenovo covets, so there's no real need for a facelift or makeover."
'Innovation Premium'
"I think [IBM's] strategy of sticking to higher-margin business and moving into areas where it can tack on an innovation premium is the right one, and x86 servers don't fit that model," Roger L. Kay, principal analyst at Endpoint Technologies, told the E-Commerce Times.
"Lenovo is good at the commodity business. They've risen to the top of the x86 client business in the form of PCs," he added.
"They have the manufacturing and distribution capability of making money — albeit at modest margins — out of large volumes of hardware," Kay pointed out. "I think this represents the entry to the enterprise hardware business for Lenovo. It also, via IBM, has the ability to offer higher-end hardware as a distributor of IBM."