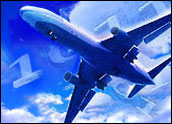 In a move to distinguish itself from its successful travel properties in an increasingly competitive landscape, IAC/InterActiveCorp. will spin off Expedia and its other related travel Web sites next year as a separate publicly traded company, company officials said.
"We believe greater value can be created in the configuration," IAC chairman and CEO Barry Diller said in a letter to shareholders. "This is entirely an elective, there is nothing else that pushed us — no transaction, no inherent worry that led us to take this course at this time."
The Expedia umbrella will cover the domestic and international operations associated with Expedia.com, Hotels.com, Hotwire, TravelNow.com, Activity World, HotelDiscount.com, Condosaver.com, AllLuxuryHotels.com, Anyway.com, eLong, TV Travel Shop, Expedia Corporate Travel, Classic Custom Vacations, and TripAdvisor.
Changing Landscape
The IAC development is not the only news in online travel. The landscape is changing as it grows, according to analysts.
"The online travel industry is large and growing and the competitive landscape within online travel is also large and growing," Jupiter Research online travel analyst Diane Clarkson told the E-Commerce Times.
Large indeed. U.S. online travel sales totaled US$54 billion in 2004, which represents 23 percent of all travel purchased, according to Jupiter Research. Jupiter predicts the online market will grow to $91 billion in 2009 to total 33 percent of all travel purchased.
As for the competition, America Online recently announced it would partner with Kayak Software to build a free travel-search offering. As part of the deal, AOL made a minority investment in Kayak, which was spawned by the founders of Orbitz, Expedia and Travelocity.
Meanwhile, Travelocity has been busy forming strategic alliances with hotel companies.
"Expedia sees the spin off as a way to keep the travel properties separate and very focused so that they can continue to invest and grow more aggressively to keep up with the competitive landscape," Clarkson said. "In the short-run, it is puts Expedia in a better position to compete. It is also likely we will see Expedia in a better position to grow and consolidate."
Redefining Public Image
Diller described the decision as a move toward clarity. After all, IAC didn't start off as a travel company. It made its first move into the business in 1999 when it bought Hotel Reservations Network (now Hotels.com). IAC bought controlling interest in Expedia two years later and then proceeded to gobble up other properties.
However, IAC's success in travel has caused many to view it as a travel company only, which Diller said has slowed its growth.
"Outside travel, it hinders growth through acquisition because non-travel companies generally don't want to accept what they view as a travel stock," Diller said. "Inside travel, acquisition growth, already hindered without a pure travel currency, would amplify IAC's imbalance, making it even harder for us to grow outside of travel."
Diverse Behemoth
Even without its travel companions, IAC is still a diverse behemoth in both the online and offline realms.
IAC will hold the domestic and international operations associated with its ticketing, electronic retailing, financial services, real estate, media, personals and teleservices divisions, as well as Interval International.
IAC properties, then, will include Ticketmaster, ReserveAmerica, TicketWeb, MuseumTix.com; HSN, HSN.com, HSE 24, America's Store, Improvements, 9Live, LendingTree, RealEstate.com, GetSmart, iNest, Domania, Citysearch, ServiceMagic, Entertainment Publications, Evite, Match.com, uDate, Precision Response Corporation, Access Direct, and Hancock Information Group.
The company said IAC will retain its VUE securities, outstanding indebtedness and preferred stock obligations, as well as most of the cash. Expedia will be appropriately capitalized.
Diller will also chair both companies. Dara Khosrowshahi, the travel site's senior executive, will lead the new company that could spin off by mid-2005, pending various approvals. IAC's board of directors supports the move.