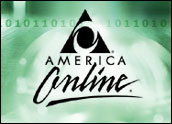 Hoping to grab a piece of a business that combines two of the hottest Web sectors — travel and search — America Online has purchased a stake in a startup software company already backed by the founders of Expedia, Travelocity and Orbitz.
AOL made an undisclosed investment in Kayak Software as part of a multi-year marketing and technology agreement. AOL will eventually fold the Kayak travel search technology, which grabs prices and other information from several existing travel sites, into its own service that it will offer to members and non-members alike.
AOL said it was intent on making travel an important part of its content expansion, which increasingly includes general Web properties that all Internet users can access as well as content just for users of its world-leading Internet service.
"We are committed to providing the most comprehensive results possible as we expand the breadth of our travel offerings," said David Lebow, executive vice president and general manager of AOL Media Networks. "Travel is a sizable and growing area and a primary category of focus for AOL Media Networks, especially as we build out our suite of travel products both on the AOL service and the Web."
Kayak, whose backers include three of the largest travel sites, is still in beta testing, according to the Kayak.com Web site. The search engine scours some 60 Web travel sites for airline fares, hotel rates and other information and can search user reviews and other content.
Kayak spokesperson Dana Galin said Kayak launched in beta form in September and plans a consumer launch early in 2005. The AOL agreement calls for a co-branded site to be built. Kayak will also operate a stand-alone site.
Galin said Kayak's engine currently searches 60 sites and has access to some 550 airlines and 85,000 hotels worldwide.
Best of Both Worlds
An AOL spokesman declined to put an estimated price tag on the deal and said no timeline has been released for when the site will be up and running. Kayak.com is currently operating in a public beta site and users must register before conducting searches.
Once completed, the new site will likely be positioned much in the same way as AOL's shopping comparison site, In-store.com. That site, meant to compete with Yahoo shopping, Google's Froogle and PriceGrabber.com, can be reached by all Web users.
AOL has made expanding its reach beyond its subscriber base a priority, hoping it can use the deep pool of content it has access to through parent company Time Warner to compete effectively with the likes of Yahoo and Microsoft's MSN in the portal market.
For its part, Kayak brings a strong travel sector pedigree to the table. CEO Steve Hafner was founder of Orbitz and board Chairman Terry Jones helped form Travelocity. Kayak rivals include SideStep and Mobissimo as well as FareChase, which Yahoo owns.
The company makes money for each buyer it refers to a site and is reportedly developing a pay-for-placement advertisement model on some parts of its site.
Still Growing
The move comes as travel has been usurped from its position as the next-big-thing in the online sector by the search zeitgeist and after a slew of consolidation has dramatically reduced the number of big-time players in the online travel sector.
The most recent consolidation came when Cendant announced in September that it would pay more than US$1 billion to acquire Orbitz, the controversial travel site founded by several major airlines at the height of the dot-com era. Cendant already owns one of the fastest-growing travel sites, CheapTickets.com.
Travelocity is now owned by Sabre Holdings while Expedia is part of IAC Interactive. There are also scores of smaller, niche players in the travel space. Kayak's proposition — to search many of them from a single location — is exactly the kind of thing that search promises to do for many sectors, Forrester Research analyst Charlene Li said.
Meanwhile, online search has continued to grow apace, and in some cases even faster, than e-commerce overall. Forrester Research predicts online travel sales will more than double in the next six years, from $52 billion this year to $119 billion in 2010.
"We've seen consumers become less brand-dependent and more search-dependent over time," Li said. "This is one of the reasons that Google and Yahoo are so well-positioned not just in terms of advertiser dollars, but longer-term in where they fit with commerce online."
Li noted that one of the most often-cited benefits of online shopping is the ability to comparison-shop, something that technology can make even easier for shoppers. "If a shopper can visit five sites herself or use a search engine to visit a couple dozen, it's going to use the search route," she added.