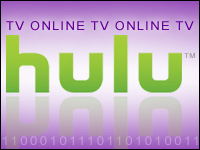 Hulu CEO Jason Kilar bid a fond adieu to the company's employees, announcing in a blog post Friday that he and CTO Rich Tom will be leaving at some point during Q1 2013.
Kilar made no mention of the reasons for their departures, other than to say, "Rich and I have been fortunate to build and innovate alongside each other these past 5+ years and our plan is to do more of that on the road ahead."
Kilar has had a good run at Hulu's helm. The company has grown from a few hundred thousand in revenue in 2007 to generating almost US$700 million in 2012 alone, he noted in his post. Other accomplishments include launching a video subscription service "that is growing unusually fast" and generating $1 billion for content partners since the site entered private beta in 2007.
The Next Stage
It is clear that Hulu has branched far beyond its startup roots, and it may be that Kilar is leaving because he has a different vision for the company's next stage than that of its corporate owners.
There were hints of this last year when it looked as though Hulu was open to being acquired. Eventually the company decided not to move forward with any of the bids, despite the clear eagerness of Hulu's owners to cash out of their investment.
There are likely multiple reasons for Kilar's decision.
"I believe the main reason was that Kilar was at odds, from a strategy perspective, with Hulu's parent owners of Comcast, News Corp. and Disney," said Francis Petit, associate dean for executive programs at Fordham University's Graduate School of Business Administration.
"Kilar's vision on the future of television, as seen on his blog, greatly differed from Hulu's parent owners," he pointed out.
Once these owners bought out the equity stake of early investor Providence, Kilar had the opportunity to sell back his holdings for about $40 million and find a way to exit gracefully and profitably, Petit noted.
Differing Visions
It is not that differing opinions are a bad thing; however, having different opinions in the absence of a shared vision of corporate direction is a problem, Petit pointed out.
In general, the CEO "should be on the same page as these parent owners, especially on big item strategic issues," he said.
Programming development is one such key issue over which Kilar and the owners have been at odds, according to a report in The Wall Street Journal. Kilar had wanted $200 million to invest in programming for 2013, which is more than double what was invested last year.
Hulu has been differentiating itself from its competitors with original programming; Kilar, it seemed, wanted to step up this strategy.
Startup Years
Then again, it could just be that Kilar and Tom are ready for their next adventure.
"Five years is an eternity when measured in startup time regardless of the product," Rich Hanley, associate professor and director of the graduate journalism program at Quinnipiac University, told the E-Commerce Times.
It could be he just wants a break.
"Kilar worked under the normal chaos of a startup amplified by hurricane-force headwinds produced by traditional television executives who struggled to understand the profound shift to online viewing from traditional television by the most covered demographic of all: young people," Hanley explained.
The biggest question is not why Kilar is leaving now, he suggested, "but how he survived the experience with his wits intact."