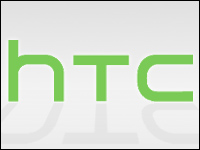 Even with the launch of new products, HTC's second quarter fiscal results came in lower than expected, with revenue down on the year and a sober outlook going forward.
The smartphone maker launched new lines, including the HTC One series, Desire series, EVO 4G LTE and Droid Incredible 4G LTE, as well as a wireless digital content program called "HTC Connect." However, it still had trouble competing against smartphone giants like Samsung and Apple in the U.S.
HTC brought in 91.04 billion Taiwan dollars, or about US$3 billion on the quarter. The company's operating profit was down nearly 60 percent.
The company didn't promise much for its third quarter outlook, expecting revenues to drop to between NT70 to 80 billion, or about $2.3 to 2.7 billion, with an operating margin around 7 percent.
The company did not respond to our request for further details.
Overseas Competitor
While HTC showed trouble competing against the iPhone and other Android devices, the company's Desire V series launched in China to relative success. The company launched its Desire V to the three major mobile operators in the country. Apple's iPhone is only available to the second- and third-largest carriers there.
The Desire's sales combined with a successful launch of the HTC J in Japan helped the company meet its Asian expectations. HTC said it is in a position to make China a key growth driver.
Growing awareness of HTC's offerings overseas could give it an edge over other competitors, especially since the company works to tailor their devices to Chinese consumers, Jessica Kwee, analyst at Canalys Research, told the E-Commerce Times. The company's shipments grew 389 percent on the year in China, according to recent Canalys research.
"Among the international vendors, only HTC managed an outstanding performance in mainland China," said Kwee. "Its success this quarter is heavily based on the strong performance of the Desire V series devices, designed with the local China market in mind."
U.S. Hurdles
HTC isn't enjoying the same kind of success in the U.S., however. While the company was one of the first to design with the Android platform, it isn't keeping up with the rise in competition in that space, Colin Gibbs, analyst at GigaOM Pro, told the E-Commerce Times.
"HTC gained a lot of momentum because it gambled early on Android, and because its Sense user interface was a pretty big improvement on the UI Google packaged with its operating system," he said. "But it didn't build on that head start by continuing to innovate with that user interface. Meanwhile, Android's own UI got better and other handset makers created their own solid UIs for Android."
That's a big problem in a fragmented Android market, said Gibbs, and additionally, the company has its own hardware difficulties. Where Apple has cultivated an efficient supply chain and Samsung can control much of its hardware costs by producing many of its own pieces, HTC is at a severe disadvantage in both those areas, said Gibbs.
"I think HTC could re-emerge as a threat to Apple and Samsung, but it will be very difficult. To ensure its long-term prospects with Android, it must be more communicative about when which devices will get upgrades. Smartphone manufacturing is a cutthroat industry, and if you're not moving forward you're losing ground quickly," he said.