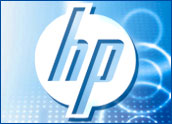 Hewlett-Packard announced some changes to its executive lineup on Wednesday — the same day it posted a quarterly earnings report that fell short of analyst expectations.
Revenue for HP's third fiscal quarter was US$27.2 billion, the company reported, down 8 percent from the $29.7 billion it posted a year earlier. HP earned about 86 cents per share on non-GAAP earnings, down 14 percent from the year before.
The sluggish PC market continued to hurt HP. PC sales fell about 11 percent, and consumer revenue dropped 22 percent. Printing revenue also dropped 4 percent.
Company CEO Meg Whitman noted in the conference call following the earnings report that year-on-year revenue growth was "unlikely."
Investors did not seem pleased with the news coming out of the company. Stock dipped about 13 percent Thursday to trade as low as $21.81, marking its worst single-day plunge in two years.
Shake-Ups at Top
News about changes to the company's executive leadership team accompanied the earnings report.
In an effort to bolster its enterprise division, for instance, HP is replacing former enterprise leader Dave Donatelli. Bill Veghte is now in charge of the division that offers server, software and storage solutions to corporations, a part of the business that HP is hoping it can count on as the overall PC market continues to decline.
The quarter's enterprise results weren't strong enough to execute that turnaround, Whitman said. Revenue for the enterprise group and enterprise services dropped 9 percent from a year earlier — a key reason the company needed "fresh eyes" to "accelerate into the next turn," she explained.
In addition, HP decided that Chief Communications Officer Henry Gomez will lead the company's joint marketing and communications organizations.
HP did not respond to our request for further details.
Stuck in the Mud
It remains to be seen whether the new leaders can ignite the struggling divisions at HP, but part of the reason the stock is tumbling is that many investors had assumed that a turnaround — with the right leaders in place — was already under way, said Richard Kugele, an analyst at Needham & Co.
"I think you could argue that one to two years into a five-year turnaround they should have already set the team they needed," Kugele told the E-Commerce Times. "This looks like they are still trying to get the recipe right, but the stock was acting like it was already done. Investors were willing to give the company the benefit of the doubt on its restructuring progress years ahead of a revenue recovery, but that euphoria is finally wearing off."
That's partly because the company is still relying too heavily on areas like personal systems that haven't been paying off for it in the recent past, suggested William Lazonick, a professor and director of the Center for Industrial Competitiveness at the University of Massachusetts. Rather than reshuffling leadership positions, a new focus on research and development would give the company a better boost.
"A 'new set of eyes' is just another clich for moving around chairs on the Titanic," Lazonick told the E-Commerce Times. "HP is still sinking. It is in a cost-cutting rather than rebuilding mode.
"The company is now almost devoid of innovative capabilities — it is going nowhere fast," he concluded. "A new set of eyes cannot change HP's course. Maybe an understanding of its history would help."