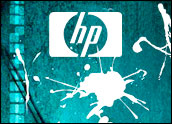 Oracle's March announcement that it will discontinue developing software for Intel's Itanium platform has reportedly compelled HP to send the software company a letter demanding Oracle reverse its decision, threatening legal consequences if it doesn't comply.
HP officials believe Oracle's decision violates contractual agreements and would be detrimental to shared customers of the company, which number over 140,000.
The tech companies, which have publicly battled in the past, are at odds over Itanium-based HP servers. According to Oracle, the software giant made its decision to quit developing software for Itanium after conversations with Intel engineers that indicated Itanium was on its way out.
"Intel management made it clear that their strategic focus is on their x86 microprocessor and that Itanium was nearing the end of its life," Oracle said at the time.
Itanium Really Dying?
There's much disagreement, however, as to whether Itanium is truly on the way out.
"It appears to be hogwash at this point. After Oracle made those comments, both Intel and HP vociferously denied it," Charles King, principal analyst at Pund-IT, told the E-Commerce Times.
King spoke after attending HP's Discover 2011 show is Las Vegas, where Itanium-based servers were pushed and technologies and architectures were previewed that could take Itanium through the next decade, he said.
"It appears Oracle could be engaging in a disinformation campaign," said King.
Rather than sincerely believing Itanium is at the end of its rope, says HP, Oracle may be making a play for profits. The software provider's decision to quit developing for the platform could force customers to make the switch to Oracle's hardware instead, HP claims.
Intel and Oracle declined to comment to the E-Commerce Times on the present situation.
HP Action
The question is, then, what legal power HP has to persuade Oracle to continue with the Itanium chip.
If the companies are bound under contractual agreement, like many business relationships of their size are, HP could have a case that Oracle is bound to keep producing for HP for a certain amount of time or profits level.
If, however, HP can prove that Oracle doesn't actually believe Itanium is on its way out and that this is a purely profit-driven move, HP could have a strong case against Oracle being noncompetitive.
"The wording of the letter that HP sent to Oracle implied that the reason Oracle was making this move was not for any technological reason, but purely to stymy competition. If they can substantiate that, that could open up a whole can of worms," said King.
However, a legal battle centered on noncompetitive business practices could be more difficult to deal with than one focusing on contractual agreements.
"We're going to figure out what's the real interest here," Eric Menhart, attorney at CyberLaw P.C., told the E-Commerce Times. "If Oracle's interest is they want more money, maybe they'll get it worked out, but if Oracle's interest is they want to wean people off the chip, they're going to fight the good fight."