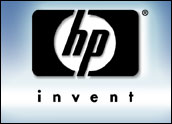 In a sweeping reorganization of its operations, HP is merging its Imaging and Printing Group with its Personal Systems Group, the unit that makes the company's computers. The news delivered a jolt to the industry when it leaked on Tuesday. Although HP's star has dimmed somewhat since its high-flying days in the 1980s and 90s, it remains a major player.
HP is positioning the move as a way to drive growth across its entire portfolio by rationalizing its go-to-market strategy, branding, supply chain and customer support processes. The realignment is also expected to provide cost savings.
The new Printing and Personal Systems Group will be led by Todd Bradley, who has served as the executive vice president of PSG since 2005. Vyomesh Joshi, executive vice president of IPG, is retiring.
An Enterprise-Wide Consolidation
HP announced other realignments in its business structure as well. It is combining its Global Accounts Sales organization with the new HP Enterprise Group, which will be led by David Donatelli. It includes Enterprise Servers, Storage, Networking and Technology Services. Jan Zadak, executive vice president for global sales, will be reassigned to a new role, to be announced at a later date. Meanwhile, he will work with Donatelli to ensure an orderly transition.
HP is unifying its marketing functions across business units under Marty Homlish, executive vice president and chief marketing officer. A similar consolidation is taking place in HP's Communications unit, under Henry Gomez, executive vice president and chief communications officer.
HP is moving the Global Real Estate function from its finance division into Global Technology and Business Processes.
HP did not respond to our request for further details.
HP's Product Lineup
In general, consolidation of business units across a diverse and complex organization such as HP is seen as a smart move, DB Marketing Technologies Managing Director David Bernard told the E-Commerce Times.
"It is a well-practiced business strategy — consolidation is a good way to achieve savings and economies of scale," he said.
Buyers of HP products understandably wonder what the consolidation — especially of the printing and PC divisions — will mean for the company's various product lines. It will be beneficial, according to Bernard.
"I think HP will become more agile in both areas," he said. "I think we will see a consolidation in both product lines, with more emphasis and resources placed in their better offerings."
Printing's Future
HP had considered consolidating its printing and PC divisions before, Roger L. Kay, president of Endpoint Technologies Associates, told the E-Commerce Times. At that time, though, printing was in its prime, and PCs were to have been folded into the printer division.
Now printing has become a commodity product, the theory goes — much like PCs became before the advent of laptops and Ultrabooks and tablets.
Still, HP can easily expect to post significant revenues from its printing division, especially as it melds with PCs, Kay argued.
"HP can wring out more value — tremendous value — in the investments they have made to date in both divisions," he said.
For printing, that would mean a continuation of its strategy of positioning printers as on- and off-ramps to its computing technologies.
PCs can post growth as well.
"Notebooks are doing well," he said, and "tablets should do well with Windows 8. HP is still in healthy growth mode for all of these products."