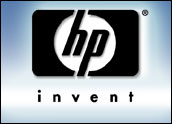 NASA has awarded HP a seven-year contract that could be worth as much as US$5.6 billion, HP announced Wednesday.
Under the IDIQ (indefinite delivery indefinite quantity) contract, HP will deliver desktops, workstations and blade PCs with Linux and Unix capabilities, as well as servers and printers, among other offerings. Government purchasers will include the entire federal government and its authorized prime contractors, as well as the U.S. Department of Veterans Affairs, according to HP.
"As the federal government looks to maximize investments, reduce costs and increase efficiencies, it needs a technology partner that delivers products and complete solutions that operate seamlessly in complex IT environments," said Jack Novia, managing director and senior vice president of HP's technology solutions group for the Americas.
A Long Track Record
"With this contract, HP is pleased to extend our partnership with federal government agencies and help them accomplish their mission goals," Novia said.
The NASA SEWP (Solutions for Enterprise-Wide Procurement) IV Government-Wide Acquisition Contract (GWAC) offers government purchasers prices guaranteed to be at or below U.S. General Services Administration schedule prices, surcharges capped at $18,000 for orders more than $3 million, and fast ordering procedures with personalized customer support and order tracking.
Under previous NASA contracts, Palo Alto, Calif.-based HP has already delivered more than $620 million worth of products and services to federal government agencies since 1992.
'A Huge One'
"This is a huge one for them. … We're talking about a material win. Even for a company of HP's size, this could make the quarter for them," Rob Enderle, president and principal analyst at the Enderle Group, told the E-Commerce Times.
"This is a very nice win," Roger Kay, principal analyst with Endpoint Technologies, agreed.
HP has taken pains over the past few years to establish a full-service enterprise sector, Kay told the E-Commerce Times, "and now the investments it made years ago are paying off," he said.
Not only did the company become the largest computer company in the world this year, Kay noted, but now "it has a full range of capabilities that large enterprises like the government can be comfortable with."
Cheerful Trading
With a portfolio that spans printing, personal computing, software, services and IT infrastructure, HP is among the world's largest IT companies, with revenue totaling $97.1 billion for the four fiscal quarters ended April 30.
HP is also the No. 1 ranking company in worldwide server shipments, according to IDC.
The company's shares rose as much as 53 cents to a high of $46.11 in early Wednesday trading.