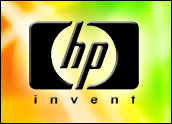 HP's second-quarter sales and profit outpaced Wall Street forecasts, even as profit fell compared to a year ago, the worldwide leader in PC sales said Wednesday.
The company's profit of US$2.1 billion was 7 percent below 2006 levels, largely because the earlier period included a one-time tax windfall, HP noted. Revenue came in at $25.5 billion, a 13 percent increase over the $22.6 billion it posted in last year's second quarter.
The Palo Alto, Calif.-based company's results were boosted by double-digit increases in PC sales, and by contributions from its Mercury Interactive unit, which it acquired last year.
More Work Ahead
The quarter is just the latest evidence that a dramatic turnaround engineered by CEO Mark Hurd has yielded rapid results. HP's second-quarter growth rates were the company's highest since 2000, Hurd noted. However, he cautioned that work remains to ensure HP can remain competitive in the PC and business IT equipment spaces.
"While we still have considerable work ahead of us, I am confident we can continue to execute with discipline and deliver strong financial returns," Hurd said. "Our overhead costs still are too high and need to be reduced. In that respect, we are not even close to being done."
Despite the strong report, HP shares were trading lower in late morning action Thursday, dropping almost 1 percent to $44.81, lending support to the belief of many analysts that the stock price already exhibits strong optimism about HP's prospects for the future.
Hard and Soft Sells
Last week, HP preannounced some of its results after an employee sent an e-mail containing the financial data to at least one source outside the company. HP hastily assembled a release with the basic numbers on the quarter. The employee who sent the e-mail did so inadvertently, Hurd explained Wednesday. "It was a simple mistake," he added.
Still, even with the preview, the results were a strong affirmation that HP remains in high gear, growing sales and gaining market share while also producing strong profits.
The company's PC unit continued to be the star, with revenue in the personal systems group up 24 percent year-over-year to $8.7 billion. Revenue from notebook sales was up 45 percent and desktop sales rose 9 percent.
Division Performance
HP's relatively small software business also provided growth momentum, with sales up 58 percent to $523 million, much of the growth driven by products acquired when HP bought Mercury Interactive in July of 2006 for $4.5 billion.
Revenue from imaging and printing — long HP's core business — was up 6 percent to $7.2 billion. Multifunction printer sales were up 40 percent and color laser printer sales rising 40 percent, HP said. Sales of enterprise-level servers and hard drives was up 8 percent; however, HP said revenue from blade-style servers rose 58 percent.
HP Services also clocked in with growth, with revenue up 7 percent to $4.1 billion.
Growth came from all of its major markets, HP said, with revenue in the Americas up 11 percent, the Europe and Africa market growing 14 percent and Asia Pacific revenue rising 16 percent.
Execution Matters
Hurd has focused on trimming costs at HP — laying off several thousand employees shortly after taking the helm — and the result has been a company better able to produce profit even when the overall technology market isn't growing at breakneck speed, American Technology Research analyst Shaw Wu told the E-Commerce Times.
"HP is leaner and stronger than it was a couple of years ago and that's showing up in the results," Wu said. "They have the flexibility to make price adjustments that they couldn't put in place in the past without hurting profit margins."
Hurd's hiring following the ouster of former CEO Carly Fiorina set the stage for a revamp of the company, which had fallen onto relatively hard times after its controversial merger with Compaq.
Hurd brought a reputation for fixing companies and creating leaner, more competitive corporate structures and has followed that pattern at HP.
"HP appears to be executing on a strong strategic plan that has most of its divisions performing well," Gartner analyst Martin Reynolds told the E-Commerce Times.
The company's market share gains are flowing from those improvements and an enhanced image among consumers driven by a new marketing campaign, he added. "The end result is that HP has so far gained the most from the release of (Windows) Vista, and is in position to add to its gains."