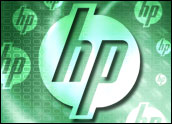 HP is placing a US$13.9 billion bet that it can wrest a piece of the tech services outsourcing market from IBM. It has announced it will acquire EDS for that sum.
"The combination of HP and EDS will create a leading force in global IT services," said HP CEO Mark Hurd in announcing the proposed acquisition.
Under the terms of the deal, EDS investors will receive $25 for each share they own — a 25 percent premium on the stock price the day before the acquisition was announced.
Pushing for Services
Right now, HP's strength — or at least its brand identity — is its line of PCs. Yet based on the company's actions over the past year or so, it is clear it has been moving toward this goal for some time.
HP has struggled to match IBM on services, and this deal gets them there, Peter-Bendor Samuel, CEO of the outsourcing advisory firm Everest Group, told the E-Commerce Times. "HP recently reorganized its services business in what looks like, in retrospect, a move to clear the decks for this."
HP decided to expand its service and product portfolio for a number of reasons. For starters, a recession does not bode well for its line of desktops, laptops, printers and related computer hardware. Services, by contrast, tend to be multi-year contracts that can buttress a company's earnings during off cycles.
The most immediate gains, though, would be the cross-sell opportunities and cost savings resulting from a merger of the two companies.
EDS has done a great job of squeezing the extra costs out of its operations, observed Samuel, who is also a former EDS executive. "Clearly, the duplicative overhead structure can be eliminated, which would further drive down costs."
At a more fundamental level, the two companies' product lines are complementary, which will lead to new growth opportunities. HP is expected to leverage EDS' data centers and help desk-managed desktops to sell more HP products. "By acquiring EDS, HP now has a nice, branded portfolio and network to sell," Samuel said.
Besting IBM
Although the acquisition will solidify the gains HP has made in tech services, it is unlikely to get it past the No. 2 slot — at least in the mid term.
The numbers alone suggest HP has it work cut out for it, if overtaking IBM is indeed its ultimate goal.
IBM registered $48 billion in business service revenues last year. The combined earnings of HP and EDS in this sector are about $10 billion off that mark — an aggregate $38 billion.
"The EDS acquisition is not going to be enough to match IBM right now," Todd Zenger, a strategy professor at Washington University in St. Louis, told the E-Commerce Times.
The deal's value-add will likely lie in the development of a new business model, writes N. Venkat Venkatraman, chairman of the information systems department in Boston University's School of Management, in a blog post.
"It will be interesting to see if the combined entity simply continues the old outsourcing model or whether Hurd is able to innovate a new form of global services that combines different types of skills and competencies on a global basis," he writes. "Given Hurd's penchant for ruthless efficiency, I expect this to be driving HP's globalization plans."
Merger Challenges
There is no guarantee that HP and EDS will be able to successfully merge their business cultures, Samuel points out. "I would say that will be the two companies' biggest challenge: They have oceans to cross before the two cultures will match up."
HP is a tech company with the expected informality, he adds, while EDS is "all about buttoned-down, starched white shirts."
Despite the challenges, there's a strong argument that HP made the right move — and perhaps should have begun heading in this direction a lot sooner.
"It is ironic," said Washington University's Zenger. "This is the move that Carly [Fiorina] wanted to make and was prevented from doing so." Fiorina, of course, is HP's former CEO, who was ousted in 2005.