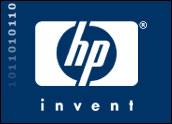 HP released its fourth quarter earnings report, bearing out CEO Meg Whitman's warning last month. It is not pretty.
For the full year fiscal 2012, net revenue was US$120.4 billion, down 5 percent from the prior-year period. For the fourth quarter, HP posted net revenue of $30 billion, down 7 percent year over year.
At HP's annual analyst meeting last month, Whitman warned that the company's turnaround wouldn't materialize until the end of fiscal year 2014.
HP anticipated a revenue decline of 11-13 percent in fiscal 2013 with an operating margin of 0-3 percent, she said.
What she didn't say was that some of that decline would be attributed to improprieties on the part of Autonomy, one of HP's recent acquisitions.
Along with its quarterly earnings report, HP announced that it would be taking an $8.8 billion impairment charge because of the acquisition. The majority of that loss — more than $5 billion — was due to serious accounting improprieties, misrepresentation and disclosure failures, HP said.
The remainder of the impairment charge was due to the recent trading value of HP stock and headwinds against anticipated synergies and marketplace performance, according to the company.
Questionable Accounting
HP revealed that it launched an internal investigation into Autonomy after a senior member of the company alleged that it had engaged in questionable accounting and business practices prior to the acquisition.
HP now believes that Autonomy was substantially overvalued at the time of its acquisition but misstated its financial performance, including its revenue, core growth rate, and gross margins.
It also misrepresented its business mix, HP said.
HP referred the matter to the U.S. Securities and Exchange Commission's Enforcement Division and the UK's Serious Fraud Office for civil and criminal investigation.
The company also intends to pursue the case in civil courts to recoup what it can.
Catastrophic Turn of Events
For HP, this is nothing short of a catastrophic turn of events, Andreas Scherer, managing partner ofSalto Partners, told the E-Commerce Times.
"This is a major black eye for everyone involved — for HP's board, which should have been alarmed by the rumors at the time of the acquisition; for its CEO at that time, Leo Apotheker, who fumbled this transaction from the beginning; for Deloitte and KMPG, who had audited the financials and didn't find any issues," Scherer said.
What's Next?
Whitman doesn't get off scot free either, Scherer added. She was on the board of directors when the deal was approved. For the most part, though, she can fairly be said to have inherited the mess.
For Whitman, the biggest loss falls in the category of "what could have been."
"She could have used Autonomy to support the overall HP turnaround," Scherer said. "HP's path has just become that much more difficult."