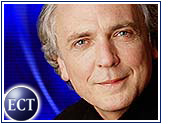 Despite Yahoo's decision three weeks ago to end auctions of Nazi artifacts on its Web site, a group of concentration camp survivors has sued Yahoo! chairman and chief executive officer Tim Koogle in France over the controversial auctions, according to published reports.
The suit reportedly accuses Koogle of justifying war crimes and crimes against humanity, and asks for symbolic damages of 1 franc, or 15 U.S. cents.
The plaintiffs, who include survivors of the infamous death camp Auschwitz, are also asking that if Yahoo! loses the lawsuit, it be required to publicize the decision on the Internet and place advertisements about the case in major U.S. and French newspapers.
"If you organize a system like an auction where people bid for the best price, you excuse these crimes, and they become commonplace," Charles Korman, a lawyer representing the death camp survivors, said in published reports.
What a Tangled Web
Yahoo! has been facing criticism and lawsuits over auctions of Nazi and other hate-related material for almost a year.
In April, the International League Against Racism and Anti-Semitism (LICRA), the Movement Against Racism (MRAP) and the Union of French Law Students (UEFJ) sued Yahoo!, charging the company with illegally hosting auctions that amounted to a "banalizing of Nazism."
In November, a French court gave Yahoo! 90 days to block French residents from viewing Yahoo's Nazi memorabilia auctions, or face fines of US$13,000 each day. Judge Jean-Jacques Gomez's ruling reaffirmed an earlier order that had been suspended while a panel of experts studied the technological feasibility of blocking French residents from the auctions.
In response to the French court's order, Yahoo! filed its own suit in a federal court in the U.S., asking for a ruling that the French court had no basis or right to order Yahoo! to block French residents from seeing auctions of Nazi paraphernalia on the company's U.S.-based Web site.
Banned Anyway
Even though it filed the U.S. lawsuit, Yahoo! said earlier this month that it was going to pull the plug on auctions of Nazi artifacts and other items associated with groups that "promote or glorify hatred and violence."
Although it is widely believed that Yahoo! made its decision because of the ruling by the French court, Yahoo! Auctions senior producer Brian Fitzgerald told the E-Commerce Times at the time that the company had been discussing the change since before the French lawsuit was filed against Yahoo!.
Yahoo! has not dropped its U.S. suit over the French ruling, a position that did not escape the notice of the new plaintiffs' attorney Korman.
"Yahoo has been ambiguous," Korman said in published reports. "They said they are going to stop the Nazi auctions, but at the same time they have just started a suit in the U.S. to overthrow the French decision."
Conflicting Decisions
Even though Yahoo's terms of service state that the company is not responsible for the items being offered on its Internet auctions, the French court held Yahoo! responsible for the sale of Nazi items listed at its site.
In contrast, in a separate case, a U.S. judge recently ruled that auction giant eBay is not responsible for certain items listed on its site. In particular, the U.S. court dismissed a $100 million class action lawsuit against eBay last week, ruling that the Web auction house is not liable for the sale of fake sports memorabilia on its site.
Questions about which laws should govern cyberspace — and how much protection is provided by the terms of service posted on Web sites — have fueled an international debate, leading the U.S. Federal Trade Commission in September to call for global guidelines to govern e-commerce transactions that cross international borders.
The American Bar Association has also weighed in. In July, the ABA's Global Cyberspace Jurisdiction Project concluded after two years of study that the Internet needs multinational laws and procedures that do not depend upon the physical location of the parties.