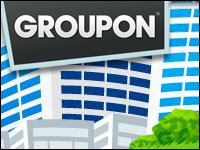 Groupon is halting its gun-related daily deals in the wake of an increased awareness about gun violence in the U.S.
The site's coupons for gun-related materials and activities, including shooting ranges, conceal-and-carry and clay shooting are under review and suspended indefinitely.
"Groupon has been testing firearm-related deals … for the last eight months. Based on performance and customer and merchant feedback, it's clear they're not a fit right now," Groupon spokesperson Julie Mossler told the E-Commerce Times.
The company did not provide details about what led to the move, but it comes as gun control policies have taken the center stage in U.S. politics. Following several recent high-profile shootings, including the one in Newtown, Conn., that killed 20 schoolchildren and six adults, the national debate on gun violence has intensified.
The Newtown shooting was a catalyst for companies like Groupon to take action in ways they can, said Jeri Bonavia, executive director of WAVE, the Wisconsin Anti-Violence Effort.
"Since Newtown, people are becoming more aware that there is nothing normal about gun violence," she told the E-Commerce Times. "People are realizing that we don't have to tolerate this level of violence. People are reacting and saying, OK, if the government doesn't take action, we will. Companies such as Groupon that have been involved with gun-related deals are subject to that kind of outrage and are thinking about their policies."
Getting Riled Up
Reactions from people on both sides of the company's decisions have already began to pop up on social media sites like Facebook and Twitter. March on Washington, a gun control advocacy group that is organizing a rally in the nation's capital to increase awareness about gun laws, took to Twitter to express its thanks for Groupon's new policy.
Other users weren't so thrilled with the daily deal site's move. Twitter was quickly bombarded with users encouraging Groupon boycotts, claiming the suspension of gun deals is an attack on Second Amendment rights and freedoms. As one user, FloMoDad, put it: "Groupon bans all things guns, I ban all things Groupon."
The extreme reactions are to be expected, said Lauren Formalarie, senior social analyst at Say It Social. Any move from a public company on such a volatile issue is likely to stir up passionate advocates on both sides, whether or not they were Groupon customers in the first place.
"There will be a completely mixed reaction," she told the E-Commerce Times. "There will be the gun control advocates who may not have heard of or used Groupon in the past that will now jump on board as a huge supporter of the organization for this very reason; and of course there will be the opposite extreme — people who may have been avid users of Groupon who will do whatever it takes to boycott the organization and attempt to bring it down."
Long-Lasting or Brief Internet Fervor?
Groupon is no stranger to chatter about its policies, although in the past the criticism has been more centered around its business moves. Since the company launched on the public market in late 2011 — in the biggest Internet-related IPO since Google — the stock has dropped by about 80 percent, with concerns rising over the viability of the daily deal model.
This move, though, might have put Groupon in the spotlight for a different reason, said Formalarie.
"People will now associate Groupon with a political party, which may end up creating a negative mentality for the people who don't associate with it," she pointed out. "Groupon catered to neutral grounds at one time, and it may have opened itself up to a bias."
While the perception of bias might bring out the most vocal opponents, they're still in a small minority, said WAVE's Bonavia.
The momentary Internet outrage might be bitter, she acknowledged.
However, following the Newtown shooting, the U.S. has seen a shift in public opinion that could lead to the most lasting gun control advocacy in national history, Bonavia said, without hurting Groupon's business much.
"We've seen in the past that any time a business has tried to make a decision like this they get some pushback from the other side, but it's important to remember what a tiny minority that vocal group is," she emphasized. "We're seeing a real shift where people are saying we don't need to live like this — we want a decent and civil society."