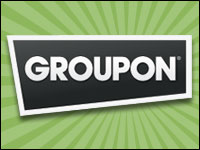 Rob Spiegel, E-Commerce TimesSometimes it's best to say you're sorry. Groupon's CEO, Andrew Mason, released a subtitled video on YouTube apologizing for problems Japanese customers experienced during a New Year's promotion. Groupon's deal-of-the-day site offers promotions and discounts to local markets. The company emphasizes social networking by encouraging consumers to share with friends.
The sharing didn't turn out so well in Japan. Groupon expanded into Japan last year in August when it bought Qpod. The problem came with a promotion for the hard-to-prepare, traditional New Year's meal, "osechi." Groupon's partner, The Bird Cafe, promoted the meals for 10,500 yen. (US$127) Many customers were left unsatisfied with late delivery times and poorly prepared meals. Customers loaded the disaster pictures online.
In territories where Groupon is well established, the company works with businesses to set a limit on the number of promotions so the partnering company will not get overwhelmed. In Japan, Groupon has not fully implemented this system. Groupon capped the Bird Cafe at 500 customers, but the cafe still got overwhelmed.
Groupon is using the video apology in an attempt to rebuild its image in Japan. The company has also issued refunds of 5,000 yen, about half the purchase price. The snafu is not surprising, given Groupon's steep growth curve. Something was bound to pop. The sharp growth will likely continue, given Groupon's recent investment take of $950 million.
Exception to the Norm
Groupon insists this Japanese situation is small compared to its vast number of successful promotions.
"Groupon has worked with more than 50,000 merchants in the past year," company spokesperson Julie Anne Mossle told the E-Commerce Times. "This experience was definitely the exception and not the norm. In addition to the apology, and the gifts, letters and refunds we proactively issued, it was important to connect Andrew with the people of Japan to demonstrate the level of respect he and we have for the country."
Groupon erred by taking its partner's word on the volume it could handle for the promotion.
"Unfortunately, if a business says they are able to support X amount of customers, it's difficult for us to push back on that," Mossler said. "In this case, we did and insisted on a cap of 500, which ultimately was still too high."
Groupon provides tools to its numerous local partners to help them implement a Groupon promotion. The company is working with its international branches to streamline the strategies.
"We find that the businesses who do the best on Groupon are those who take full advantage of our merchant services tools," said Mossler. "We're working closely with the international teams to make sure the best practices are widely implemented. If there's a way to help other countries avoid some of the growing pains we had in the United States when we were just beginning, we'll do everything in our power to do that."
Expanding Across Borders Can Be Rough
Groupon may have tripped on its own growth curve.
"Groupon has been on a rocket ride," Carl Howe, director of anywhere consumer research at the Yankee Group, told the E-Commerce Times.
"It's always tricky to go into new countries. Each country has different societal and consumer behaviors," he pointed out. "This happens a lot to companies. They go into a new country and make mistakes. You just have to learn and move on. The tricky part is to not assume that what worked in one country will work in another country."
Groupon hopes to connect with the Japanese people and gain acceptance through the YouTube apology, which is personal and respectful.
"The YouTube apology is actually very clever," said Howe. "Will it work? We don't know. But it's a nice try."