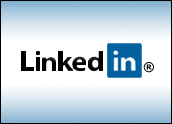 LinkedIn, a business and professional networking site, is in discussion with banks about a potential initial public offering in 2011, according to Reuters, which pointed to Morgan Stanley, JPMorgan and Bank of America as the banks that will potentially handle the offer.
LinkedIn has not denied the rumor.
"An IPO is one of many tactics that we could choose to pursue," Shannon Stubo of LinkedIn's media team told the E-Commerce Times. "We are focused on building our business and doing what is in the best long-term interest of LinkedIn members and shareholders."
Who Needs Public Money?
The news comes just days after Goldman Sachs invested $500 million in Facebook, valuing the social networking site at $50 billion. Facebook is trying to avoid going public before late 2012, but it may have to change its plans if the Securities and Exchange Commission determines that its shareholder population has exceeded the 499 limit for private companies.
Daily deal site Groupon has also succeeded in raising considerable sums without going public. The company raised $500 million in its latest round of financing, according to an SEC filing last week. That is more than half Groupon's investment target of $950 million.
LinkedIn wants to go public before Facebook does, Reuters reported. By going public now, LinkedIn could capitalize on the intense interest in Facebook that is driving private investment in the company. LinkedIn's current valuation is thought to be around $2 billion.
Reasons for Going Public
An IPO would offer several clear benefits to LinkedIn.
"A company goes public to help monetize a business that has been run on either the owner's own money or the money that could be generated through the service," Charles King, principal analyst at Pund-IT, told the E-Commerce Times. "The other advantage is it moves the company from the startup stage to the business stage. It creates a maturity about the company that a company doesn't have until it goes public."
So far, LinkedIn has a pretty good lock on being the Facebook for business.
"It's established itself so well as the social networking site for professional business people that it has the gravity to turn to the market to help improve itself," said King.
Increasing media coverage and investor interest in social networks make this an opportune time for the company to take the plunge.
"I can't think of a better time for a company like LinkedIn to go IPO," said King. "There is huge interest around Facebook. There is interest from the media, and Goldman Sachs is offering cash to Facebook with the apparent understanding it will get to handle Facebook's IPO. That shows the market is ready for this."
Market on Upswing
The stock market experienced an 11 percent gain during 2010. With an improving economy, 2011 may see significant funds moving back into equities.
"Investors are coming back. With all of the feeding frenzy around Facebook, LinkedIn probably thinks it's a good time for an IPO," Rob Enderle, principal analyst at the Enderle Group, told the E-Commerce Times. "It will give them a lot of cash."
LinkedIn could be seeking an IPO to raise cash beyond what the company could get through private investment — unlike Facebook and Groupon, which clearly don't need to go public to raise mountains of capital.
The cash will help LinkedIn solidify its leadership position in professional social networking.
"This is a market that is still being defined, and it will probably be owned by whatever company can grab the most people most quickly," noted Enderle, "and the cash will probably be used for that."
Facebook, on the other hand, doesn't need to go public and doesn't want the bother.
Facebook is "generating billions in investments. They're getting what they want without the headaches of going public," Enderle pointed out. "Google tried this in the early days, but Facebook is being even more aggressive about not going public."