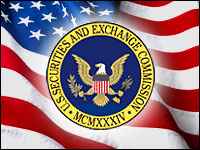 The Securities and Exchange Commission is getting curious about intensified trading in shares of private social networks such as Facebook, LinkedIn and Twitter, and social game developerZynga. The SEC has sent information requests to several participants in the trading of shares of these four private companies, according to DealBook.
SEC spokesperson John Nester declined to comment for this story. Facebook, Twitter and Zynga did not respond to the E-Commerce Times' queries by press time.
A Pain for the Companies
The companies involved don't stand to gain anything from the private trading, as the shares are sold by former employees and early investors. Facebook has an internal rule that bans current employees from trading their stock, but the company has no control over former employees or outside investors.
The social networking sites actually have much to lose. Once a company's shareholder population reaches 500, the SEC requires it to provide financial information and begin reporting on a regular basis, even though it is not publicly traded. The forced reporting could pressure a company to move to an IPO earlier than it would like to. Or it could prompt the company to bid high on its own stock (the company usually has first preference) in order to control the investor population.
It's not clear what the SEC is seeking in its requests for information, but a likely concern is the total number of investors the trading is creating. If a single investor sells to a group of investors, the population could quickly get out of control without any influence from the company whose shares are being traded.
Its Own Little Private Market
There are at least two sites that have been trading the social networking shares in a quasi-public manner, SharesPost and SecondMarket. The frenzy of buying and selling of private shares has increased significantly in the last year. About US$400 million worth of shares will move through SecondMarket this year, up from $100 million in 2009. The valuations of Facebook, LinkedIn, Twitter and Zynga are soaring on the share-selling sites. Recent trades at SecondMarket pegged Facebook with a valuation above $50 billion.
The growth in share prices is fueled largely by pent-up demand for shares in the social networking giants. A decade ago these tech companies would have gone public much earlier. The sellers of the private shares include former employees and early investors who want to cash out now rather than wait for the eventual IPO. The buyers are those who want to get a head start, avoiding the likely price increase when the IPO finally comes.
Who Are the Buyers and Sellers?
The participants on the selling side are very specific, but the buyers are varied. "Our sellers tendto be former employees and early investors of startups," Mark Murphy, head of public affairs atSecondMarket, told the E-Commerce Times. "Our buyers are mostly institutional investors such asVC funds, hedge funds, asset managers and family offices, although we also have some high-net-worth individual buyers.The participants have a variety of motives for trading.
"As for goals, it's very difficultto speculate, but I'm sure they are as varied as our participants," said Murphy.
SecondMarket, a registered broker-dealer, is subject to SEC regulation, he noted. "We've completed $400 million in private company transactions in 2010, up from $100million in 2009."
SharesPost did not respond to the E-Commerce Times' request for comment by press time.
Wall Street Gets Involved
The SEC is understandably concerned about these markets as they become more substantial. A batch of small Wall Street firms has started getting in on the buying action, including GreenCrest Capital and Felix Investments.
Some are buying on behalf of investment pools. If the pools are viewed as individuals, they could tip the 500 limit on investment population rather quickly.
Krista Canfield, a spokeswoman for LinkedIn, declined to comment on SharesPost, but she told the E-Commerce Times that "LinkedIn doesn't charge a transaction fee for the sale of its shares."
Liquidity in the Private Realm
The trading companies are offering a matching service to bringing those who want to sell together with those who want to buy. The companies that are getting traded are not part of the processes.
"Companies like SharesPost and SecondMarket are creating liquidity in an area which has been pretty illiquid up till now," Azita Arvani, principal of the Arvani Group, told the E-Commerce Times. "They are creating a brand new market, and I can see why SEC would want to find out more about it."
Having seen the need, SharesPost and SecondMarket are filling it.
"The target companies — Facebook, Twitter and the others — are not that interested," observed Arvani, "but obviously, there is a big demand in the market, and entrepreneurs are responding to it."