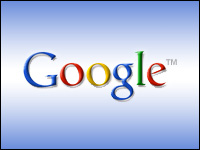 Rumors are spinning across the e-commerce and investment banking world that Google will snap up Groupon. Though the talk started weeks ago, it has acquired new credibility with a VatorNews report claiming an unnamed insider confirmed the deal.
Groupon is a shopping website that offers a daily deal on local goods, services and events. Acquisition of Groupon would put Google on the main street of local-based e-commerce.
Aaron Zamost from Google's press team told the E-Commerce Times the company does not comment on rumor or speculation. Groupon did not respond to a query by press time.
Does This Kill the Yahoo Rumors?
Rumors began in mid-November that Google had made an offer between US$2 billion and $3 billion for Groupon. Rumors also swirled about the possibility that Yahoo was trying to woo the company for as much as $4 billion. That was the second round of rumors regarding Yahoo's plans. Earlier this year, All Things Digital said Yahoo offered $1.7 billion and Groupon refused.
There's no indication of bad blood between Yahoo and Groupon, as Yahoo inked a distribution agreement to bring local Groupon deals to Yahoo users on a global scale. As of November 16, Groupon deals have been integrated through Yahoo's Local Offers program. Distribution kicked off in the U.S., but it will soon rollout internationally, according to Yahoo.
Street Buzz Is Positive
The investment community buzz appears to center on the deal being viewed as expensive, while also acknowledging the positive positioning Google will get with entry into the daily-deal segment.
There is plenty of synergy, since both companies emphasize the ability to reach consumers locally. Investment bloggers are equating the deal with Google's purchase of YouTube and DoubleClick for its ability to slingshot Google into the center of a market niche.
Delving Deeper Into E-Commerce
In a sense, though, Google has been an important e-commerce player from the start.
"I don't know that it's an issue of them becoming an e-commerce company. They've always been an e-commerce company through advertising," Giovanni Gallucci, an Internet consultant for You+Dallas, told the E-Commerce Times. "This fits well from a marketing point of view. I don't think this is Google marching into any new market."
What Google's intentions are concerning the brand has become the subject of speculation.
"I wonder if they would leave it as a stand-alone or have it disappear and become a feature. I expect in a year it will be a feature set of AdWords and other Google marketing programs," said Gallucci. "Groupon has done something interesting. The $2.5 billion is mighty steep, but we've seen crazier things happen. Google has the war chest and the ability to do it — and it makes total sense."
A More Local Google
The Groupon move would enhance Google's strategy of becoming increasingly local.
"While we don't know whether the exact deal has taken place or not, we do know that the two companies were in talks with each other about a possible deal," Azita Arvani, principal of the Arvani Group, told the E-Commerce Times. "This move validates a big trend for commerce, which is localization of commerce. We see this in brick-and-mortar shops like Macy's, which started 'My Macy's' strategy a couple of years ago."
E-commerce companies are putting increasing efforts into localization and social networking.
"On the e-commerce side, of course, we see a lot of activity in the local/social group buying with Groupon, LivingSocial, Gilt City and others — even companies like Foursqaure and Shopkick that add the automatic location element to local shopping," said Arvani.
"Google has generally not been as strong in its localization efforts, so Groupon's purchase will fill in that gap. The rumored deal price of $2.5 billion may seem high, but Groupon's first-mover advantage in this area might justify the price tag," Arvani suggested. "The big hurdle for Google would be regulatory approval."