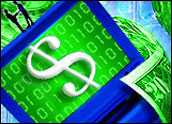 As e-commerce marketers set or adjust their strategies for 2011, there are some important trends and developments to pay attention to that can help capture new revenue streams and strengthen brand awareness this year and beyond.
For many retailers, selling online is a critical component of their business, but they also have other channels to manage. For those businesses, the coming year will bring an increasing focus on the Internet and mobile technologies, not only to influence online sales, but also to affect sales that happen through other channels.
In 2009, Forrester found that 42 percent of all retail purchases, worth $917 billion, were influenced by the Web in some way. By 2014, that figure is likely to jump to 53 percent. Even catalogs, long thought to have gone the way of dinosaurs, are proving to influence online sales. People like to flip through catalog pages and then purchase the item they are interested in online.
Keep Branding Consistent
The key to effectively combining the online and offline shopping experience is to ensure consistence of brand across all channels and to offer an intuitive method of "discovery" that allows consumers to quickly find the products they are looking to buy. Site search obviously plays a critical role here.
Some businesses are taking this combination to the next level by allowing customers to make purchases online and redeem them offline — think services like Groupon or OpenTable. This provides the unique ability to track offline sales and sales drivers as in the world of e-commerce.
Another interesting tactic retailers are using is bringing an online component into their offline stores. CompUSA, for example, has developed kiosks in its stores that shoppers can use to search for product information and availability in real-time to prompt an in-store purchase.
Many multichannel retailers are also providing better mobile site functionality to enable consumers to search for products online while physically in stores to do price comparisons, get consumer reviews and other information to help inform their purchases.
Understand Your M-Commerce Customers
While talk of m-commerce may be reaching the saturation point, it continues to be an important growth opportunity for companies selling products online. The influence of mobile on the retail market is expected to increase exponentially in coming years; as it becomes more mainstream, e-tailers that are slow in optimizing their websites for mobile visitors risk damaging their brands and harming customer relationships, as well as missing a significant sales opportunity.
For those embarking on an m-commerce strategy this year, understanding how customers interact with a mobile site is essential. For example, search plays a critical role, so it should be a focal point.
Without fast and relevant site search, m-commerce sites will fail to create an experience that encourages visitors to shop and buy with their phones and other Web-enabled devices.
Additionally, user ratings and reviews are important, as many people use mobile devices to research products — possibly while standing in a physical store. But don't just take it from me. Consider surveying your customers to determine how many of them view your site from a mobile device and what they expect from the mobile experience.
Combine Data Sources
Despite the opportunities that exist to combine typically siloed efforts (e.g., email marketing, site search, video and social media) to significantly increase their benefit, many e-commerce companies aren't doing this.
Data gleaned from multiple on-site technologies can be used to more successfully recruit customers and maintain loyalty within your current customer base, as well as measure the effectiveness of campaigns, conduct keyword research and better understand online behaviors.
For example, integrating user reviews with site search can provide you with another important navigation tool for your online shoppers: the ability to search for products by how they are rated, as well as how they are reviewed. Data gleaned from combining applications can also be used to better target other activities, such as paid advertising and even promotional offers.
Social media is another important example of how, by combining data sources, you can more effectively extend your influence. Many retailers have a Facebook page, a Twitter feed or even a YouTube channel to help build a community and promote special offers.
Adding content from these social sources to site search results lets visitors who are searching for specific content on your site also see related social media posts within the search results, encouraging them to click through to various pages. This provides additional content to help your customers make their purchasing decisions, and share their shopping experience with friends and family.
If you haven't already, take the time to review the on-site technologies you currently have in your arsenal, and work to guarantee they are searchable and able to exchange data. Doing so will help you maximize the value of each of your technology investments and ensure they are working for you to drive business success in 2011.
As you embark on a new year filled with strategies designed to help capture more sales, be sure to take a closer look at some of the emerging market trends. Addressing these trends early can help you to compete more effectively, build your brand, solidify even greater customer loyalty, and ultimately increase sales.
---
Shaun Ryan
is CEO and cofounder of
SLI Systems
.