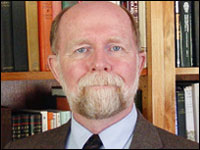 I can't claim any sort of deep attachment to or experience with the Consumer Electronic Show (CES) since my business IT interests typically fall well outside its typical focus. But I've attended the past couple of shows for two simple reasons.
First, vendors are increasingly attempting to inextricably link consumer products to business IT. Apple's successful pitching of its phenomenally successful iPad as a business device is an example of this trend.
Though the iPad is clearly more appropriate for content consumption than creation, it certainly seemed (as did the iPhone before it) to be the techno-tchotchke of choice among business executives in 2010. I expect part of that success is due to Apple learning some hard, if valuable, lessons from the original iPhone, which you might remember was anything but enterprise-ready.
Second, the PC and notebook market has shifted dramatically toward consumers during the past decade. Though consumers purchased just 29 percent of PCs in 2000, they constitute 66 percent of the PC and notebook market today, according to Mooly Eden, VP and GM of Intel's PC and client group.
Not for Consumers Only
If that's the case, why are vendors still focusing so intently on businesses? Think direct, volume sales. There's nothing like executing tens of thousands of sales outside the traditional retail channel to healthily boost one's bottom line.
So I traveled to Las Vegas and CES 2011 last week with the thought of examining what emerging consumer products and trends implied for business IT, and boy, was I glad I did. While the show was chock-a-block with increasingly large/decreasingly costly 3D TVs and sophisticated audio toys, there were numerous products implicitly or explicitly aimed at the business market.
CES attendance was up — some 14,000 more than last year — and the crowd had a decidedly more global cast, with some 30,000 (the highest number ever) coming from outside the U.S. and Europe. I think the overall increased attendance suggests that despite lingering economic malaise, the IT industry is either feeling pretty good about its prospects or is doing a great job of pretending to do so.
The growth in CES attendees from across the world offers a reason for this: Today, IT is an essentially global market. Economic hardships and unemployment are certainly still problematic, but difficulties tend to be regionally focused or contained. In essence, while many countries and locales are hurting, others are doing just fine and want new IT toys. That, in turn, provides technology vendors a good deal of room for optimism in 2011.
The Business Side
So what did I see at CES 2011 that looks good for business? Here are a few examples:
Intel's 2nd generation Core processors – In the course of a year, Intel has boosted overall compute performance by 60-plus percent, substantially enhanced onboard graphics, and improved power efficiency. That's great news for consumers but should also (in combination with Windows 7's success) continue to drive PC, client and notebook upgrades in thousands of organizations.
Maturing computing/media convergence – Intel's new Core processors (along with new chips from AMD, Nvidia and others) are inspiring terrific new PCs and notebooks from numerous vendors, including Dell, HP and Lenovo. On the consumer side, the big push seems to be in 3D-enabled products, but improved graphics performance also has implications for many business and product development processes. Expect to see business computers with increasingly sophisticated communications capabilities, too.
In fact, computer-enabled communications were very much in evidence at CES 2011. Two examples: 1) Vidyo, a video conferencing firm, introduced high-def multipoint solution for connecting mobile devices including laptops, iPads and smartphones (both Apple and Android-based) with enterprise room systems, and 2) Skype added group video calling to its new Premium package. The company said the new service is aimed at consumers and businesses alike, and can support up to 10 simultaneous users.
In the same vein, one of the most intriguing briefings I had at CES 2011 was with VoiceAssist, a company that develops speech recognition solutions for telephony. Along with the usual voice command dialing features familiar to most all cellphone owners, VoiceAssist allows users to listen and reply to email and text messages via headset-enabled mobile phones. Additionally, the company recently announced a partnership with Salesforce.com around Chatter by Voice, a new solution that supports standard VoiceAssist features and also allows clients to use voice to post to Salesforce/Chatter, Facebook and Twitter.
Global Reach
Finally, the increasingly global nature of IT and CES was clearly apparent in numerous market-specific products and solutions featured at the show. These included highly architected "home of the future" installations (which, perhaps not surprisingly, evoked numerous childhood visits to Disneyland and Tomorrowland), created by companies based in China. But the trend is also apparent in technology products, including PCs.
One standout there was HP's new DreamScreen 400, a budget, Linux-based touchscreen PC developed for consumers in India. Designed to be family-friendly, the DreamScreen 400 includes bundled productivity, news, educational and entertainment software and content.
It also offers office and communications applications, allowing users to manage business tasks and processes from home. As our personal and work lives continue to become ever more integrated and interconnected, it is easy to envision HP DreamScreen solutions designed for discrete markets of every sort.
---
E-Commerce Times columnist
Charles King
is principal analyst for
Pund-IT
, an IT industry consultancy that emphasizes understanding technology and product evolution, and interpreting the effects these changes will have on business customers and the greater IT marketplace.