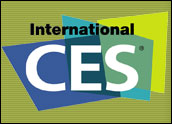 Preliminary attendance figures from the Consumer Electronics Association indicate more than 140,000 industry professionals showed up to this year's International Consumer Electronics Show (CES) — the world's largest consumer technology trade show — which took place last week in Las Vegas, Nev. That figure represents a surge from 2010's 120,000 and 2009's 113,085.
The 2011 show set the CES record for international attendees, who numbered 30,000. If early attendance counts are accurate, the increased attendance is a likely indicator of economic improvement in the technology sector, as well as the overall economy.
Motorola was one of the stars of the show, unveiling Android-powered smartphones and tablets. One of the largest technological leaps presented there was the Motorola Atrix 4G, a high-end smartphone that can become a PC and media center by docking with TVs and its own laptop docking station.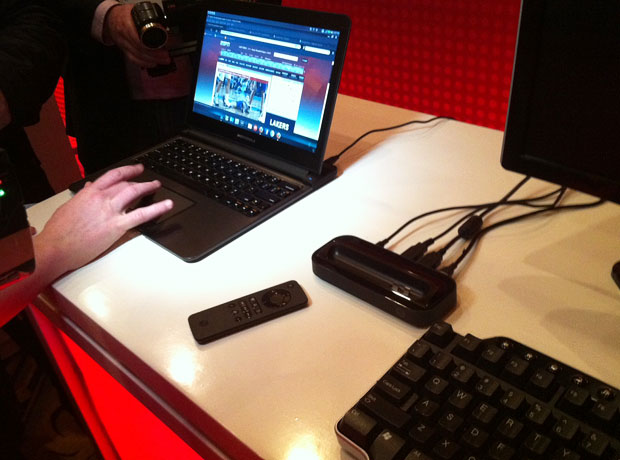 The Motorola Atrix laptop dock and desktop dock.
Busier and Crazier
Attendees widely praised this year's show for its high population and intense energy.
"It was definitely busier and crazier than past years," William Stofega, program director for mobile device technology and trends at IDC, told the E-Commerce Times. "It seems to suggest there are a lot of things happening, lots of new products. It was definitely at an all-time frenzy."
At CES, all signs pointed to a tech economy that has roared back to life, no doubt helped by the fact that the recession was relatively gentle on the wireless sector.
"The mobile phone industry was growing through the downturn," Stofega said. "Some of the high-end products like smartphones did well even during down times."
Motorola: Big Winner
CES is a showcase for companies who hope their latest new idea will become the next big technology product.
"On the OEM side, things are back, and people feel comfortable enough to launch new products in new areas — tablets and such," Stofega said. "People have an appetite for high-end products."
The widely held view is that Motorola was the big winner this year — a good thing for Motorola, which has to gain some attention if it wants to compete with Apple.
"Coming out of the show, I was impressed with Motorola," Stofega said. "A lot of people gave them up for dead. They had very innovative products."
Nvidia also drew plenty of attention, displaying tablets powered by its Tegra processors, which are based the ARM chip design.
RIM Is Coming Back
RIM's light shone a little brighter as it showed off its BlackBerry PlayBook tablet.
"I was amazed by RIM's OS, which made their PlayBook tablet very interesting," said Stofega.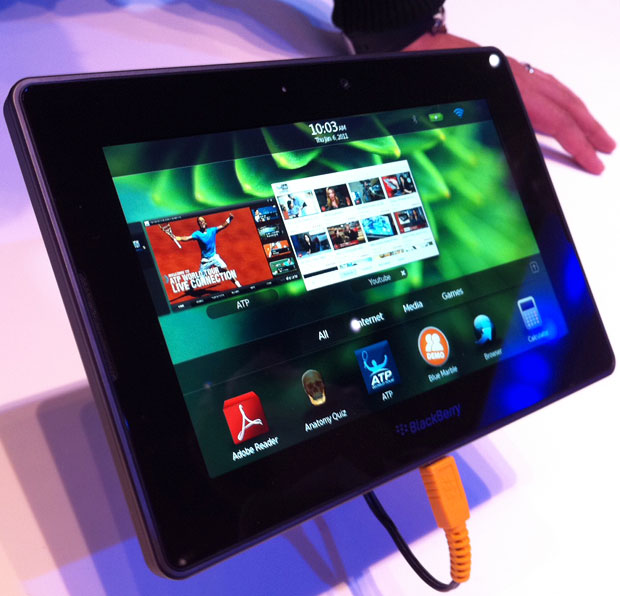 The BlackBerry PlayBook
The Also-Rans
There will always be imitators trying to make cheaper versions of must-have products, and there were plenty of them at the show as well.
"[CES] losers were companies who think they can get away with me-too products," said Stofega. "A lot of Asian manufacturers thought they could just throw something at the market — the low-cost guys. That doesn't work. You have to have something special."
Windows ARM Wrestle
Though Microsoft failed to present a splashy new tablet, it did take the opportunity at CES to announce its plans to release Windows for ARM chips, which are typically used in smartphones and tablets.
That was the biggest news out of CES for Al Hilwa, program director for applications development software at IDC.
"I think this is a pivotal point that may be seen … as the move that gives the PC a new strategic future," he told the E-Commerce Times. "It is somewhat symbolic in that lots of work needs to be done to PC software to make PCs behave like smartphones, but it is a marker."
Demand for tablets is accelerating, and companies have been following the lead of Apple's iPad.
"Remarkably absent of course, was Apple, which will likely remain the king of tablets in marketshare for some time to come," said Hilwa. "This year's CES will also be noted for its inflection point on the pace of growth of tablets in the market."