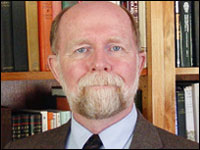 Aiming at the needs of business IT users is no new thing for Dell. The company's groundbreaking use of online sales and "just in time" manufacturing processes were designed for organizations that knew what they wanted in IT solutions but were struggling with the logistics of deploying and managing hundreds or thousands of new systems.
Radically simplifying the supply chain allowed Dell to shave days or weeks off the order/fulfillment process other vendors offered, resulting in tens of thousands of satisfied business customers.
That doesn't mean that Dell solutions are purely a business play — anything but. Why then does the company focus so much energy and attention on the business sector? There are three reasons.
First, engaging with midmarket and enterprise clients allows Dell to gain the benefits of volume sales (a critical point in low margin endpoint products) without the inherent complexities and risks associated with the retail channel.
Additionally, business data centers are a natural target for higher-margin servers and storage solutions, and Dell's x86-based systems reside in the hottest region of that particular market.
Finally, business IT provides the company multiple opportunities to leverage its expanding service offerings to the clients that require and appreciate them the most.
Services Become Job One
How do IT services play to Dell's broader Open. Capable. Affordable. value proposition? In numerous ways. Since founder Michael Dell returned to the company in 2005, you could almost say that services have become "job one."
One of Dell's first hires was Steve Schuckenbrock, currently president of Dell's large enterprise group, whose years of experience with EDS, the Feld Group, PepsiCo and IBM made him an ideal candidate for building out the services organization.
Schuckenbrock did this by beefing up Dell's existing technical service solutions via carefully targeted acquisitions, including ASAP, Everdream, Allin, Scalent and KACE. Its deal for Perot Systems, the largest purchase (at US$3.9 billion) in Dell's history, demonstrated the company's notable restraint and pursuit of value, especially when compared to competitors' service-related deals, such as HP's $13.9 billion acquisition of EDS.
That strategy was further illuminated earlier this year when Dell walked away from its pursuit of 3Par after HP pushed the bidding to $2.35 billion, a goofy price for a company that, while innovative, had never turned a profit.
On October 27, Schuckenbrock hosted an IT industry analyst event in Boston entitled "Dell's Services and Solutions for the Virtual Era," which was designed to highlight the company's heightened focus on business computing.
During his opening keynote, Schuckenbrock noted that two trends are driving today's business IT market: 1) midmarket and enterprise clients' near-fanatical obsession with system and data center efficiency; and 2) the rapid emergence of technologies like virtualization and data deduplication that can facilitate those efforts.
Dell believes that providing maximally efficient systems and platform-agnostic management solutions, backed by appropriate services when and where they are needed, can help customers achieve their goals and ensure their continuing satisfaction and loyalty.
So how big a part does Dell global services play in this strategy? Consider its size: While the organization is nowhere near the size of IBM's global technology and business services (the gold standard among IT vendors), the group represents about 40 percent of all Dell employees and engages with approximately 25,000 more non-company workers worldwide.
Today, Dell provides management services to more than 2 million clients via 36 company data centers and delivers Software as a Service offerings to more than 6 million seats among 10,000-plus clients — both areas where the company expects expanding future opportunities.
Along with providing its SaaS backbone infrastructure, the acquisition of Perot also made Dell the de facto leader in IT services for healthcare (a key vertical for innovative Perot development efforts) and has helped the company expand its position in other private and public sector markets. Bottom line: Dell Global Services provides the company a template and an engine for continuing growth and success.
Software as Secret Sauce
The "Services and Solutions for the Virtual Era" event looked well beyond services alone. Especially interesting was the company's discussion of its evolving software offerings, particularly its Advanced Infrastructure Manager solution, and how these and other software packages provide the "secret sauce" for hardware innovation.
Based on technologies originally licensed from Scalent in 2009 (Dell bought the company in July), AIM provides a single point for managing both physical and virtual resources and workloads.
That may not sound particularly revolutionary, given the similar focus of other vendors' offerings. But Scalent's value included its ability to work across multiple vendors' server platforms, a near-unique feature Dell has preserved in AIM.
Some might suggest that heterogeneity in industry standard environments is a contradiction in terms — that an x86 server is an x86 server is an x86 server — but they would be wrong. The fact is that most vendors imbue commodity-based systems with proprietary technologies to set those offerings apart from competing products.
That may sound great so far as competitive differentiation goes, but it also tends to result in painful complexities for clients that buy systems from multiple vendors. Dell's AIM, in concert with its Virtual Integrated System offerings (which work across industry-standard servers, Ethernet switches, Fibre Channel switches and protocols), allows businesses to see, provision, purpose, repurpose and manage both physical and virtual industry standard data center assets with a single, integrated toolset.
Final Thoughts
Beyond its tangible value for data center customers, AIM/VIS is also a critical point of differentiation for Dell. For years, the company has been largely and unfairly regarded as a simple "box" manufacturer — a point of view resting on the company's history of delivering aggressively priced bare-bones systems. While competitors certainly try to continue painting Dell in these colors, such simplistic hues are incapable of accurately depicting the company's evolution during the past half decade.
They also fail to address Dell's broader goals and the strategies it intends to pursue on its own and with the aid of myriad partners, including Intel, Microsoft, VMware, EMC and SAP.
This is not to say that the way will be easy. Supply chain innovation made Dell a world beater early on, and there may be no harder task in business than to alter public perception of a well-known and well-established brand.
IT vendors grow via a blend of evolutionary and revolutionary efforts, but many today are working hard to prop up aging, proprietary technologies and proposing monolithic products and management packages for their customers' every need.
In contrast, Dell's Open. Capable. Affordable. message and its singular blend of maximally efficient industry standard systems, agnostic management solutions and value-added services provide the company a natural leadership position in what has been and will continue to be the technology industry's most explosively radical locale.
---
E-Commerce Times columnist
Charles King
is principal analyst for
Pund-IT
, an IT industry consultancy that emphasizes understanding technology and product evolution, and interpreting the effects these changes will have on business customers and the greater IT marketplace.